<!- End <<< /opt/bitnami/apps/wordpress/htdocs/wp-content/themes/devformaspace/header.php -->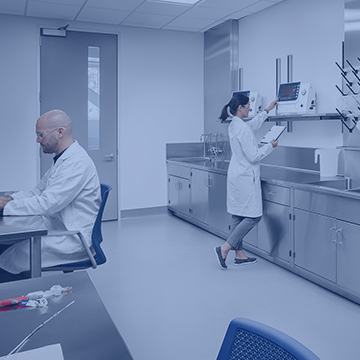 Wet Lab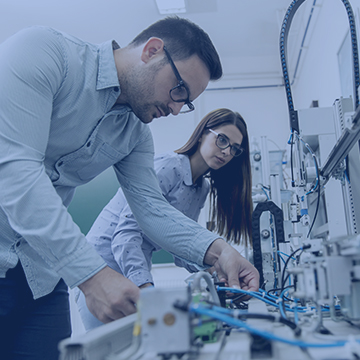 Tech Lab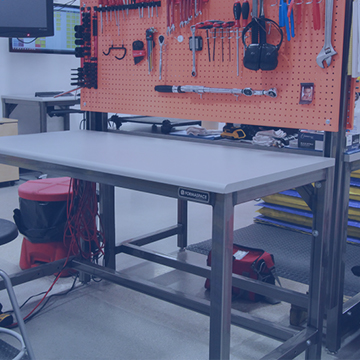 Industrial
Education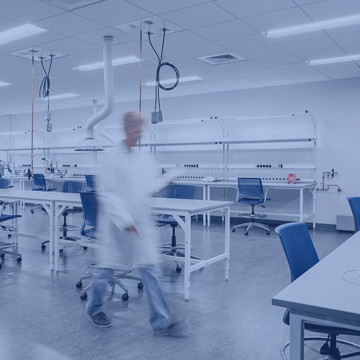 Healthcare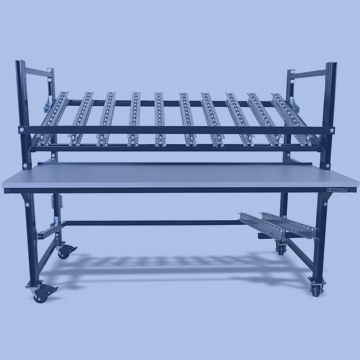 Custom Bench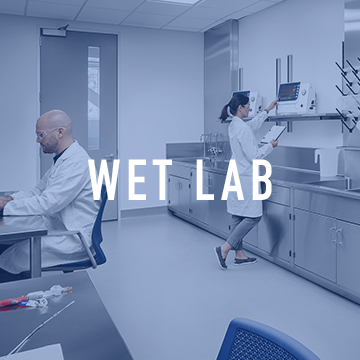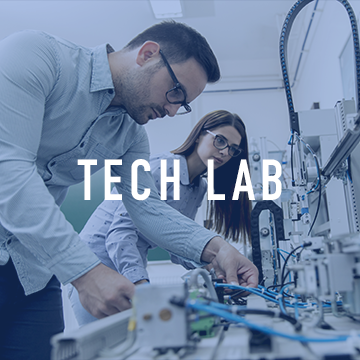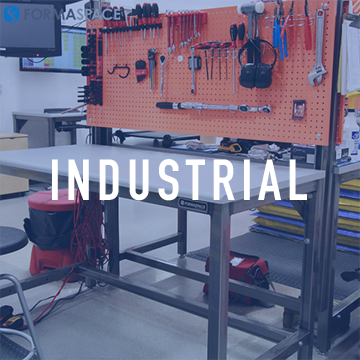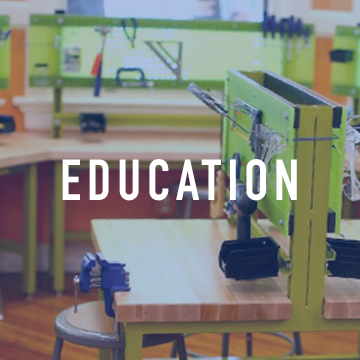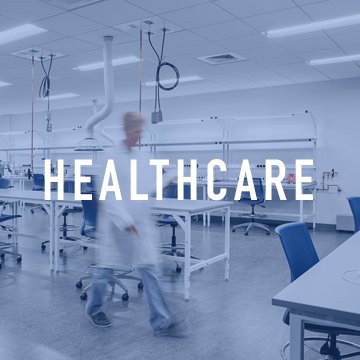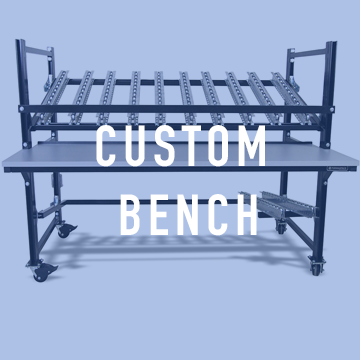 x

Mobile Phenolic Benches for Higher Education Lab

Formaspace can help build your custom desks for classrooms with phenolic resin tops and Y-frame spreaders with casters for mobility. Contact your design consultant for more information.

Categories

x

4" Butcher Block Top Mobile Island

This heavy duty custom-made island can be a great fit for multiple facilities such as architectural offices, education facilities, makerspaces and more. Aside from its thick 4" butcher block top, it has embedded steel dividers and pencil holders on the surface. This mobile island offers maximum flexibility and its steel legs add aesthetics.

Categories

x

Mobile Island Steel Frame

Formaspace offers ready-made file racks with casters, designed for easy mobility and fitting in tight spaces. Contact one of Formaspace's design consultants for more info.

Categories

x

Custom Frame for Student Workstations

This student workstation has a textured black powder coated frame and is height adjustable. Once the client receives the frame, they will attach their own 1" work surface, along with modesty panels.

Categories

x

University Lab Workbench

Benchmarx™ manufactured for a university lab in California with a black epoxy top and backsplash, textured white frame and steel lower cabinets, 2 black phenolic upper shelves, and black epoxy sink.

Categories

x

Workbench for a Florida University

This university requested a workbench with a white gloss frame, clementine laminate surface with white 3mm edgebanding, and white melamine shelf.

Categories

x

Lab Training Tables

This training lab features two different Formaspace workbenches. The Basix™ workbench to the right has a height adjustable leg kit, custom gray frame, and gray epoxy top. The Basix™ workbenches to the left have ESD gray work surfaces, power strips mounted above the surface, and manual height adjustable crank. Lab also features white laboratory snorkels.

Categories

x

Sample Processing Lab Bench with Tool Drawers

We have heavy-duty laboratory workbenches with phenolic countertops and backsplashes, including lower shelves and tool storages for processing labs. Contact your design consultant for more info.

Categories

x

Mobile Basix™ with Gray Frame

This Basix™ features a gray frame, black laminate top, and gussets for extra support. Contact us today for your design requirements!

Categories

x

Custom Mobile Dry Erase Board

For a space that requires flexible collaboration, Formaspace creates custom mobile collaboration boards. Change the frame color and materials to match your design. Contact us to learn more!

Categories

x

Basix™ with Custom Table Lock

This workbench may look standard but has one small custom feature. It was designed with a table lock on the front and back of the bench so that several tables can easily be connected. Have a unique requirement for your workbench? We can help!

Categories

x

Matte Clear Mobile Island Basix™

This mobile island Basix™ features a matte clear powder coated frame paired with a black phenolic work surface. Modify our standard workbench to match your space!

Categories

x

Basix™ with Steel Lower Shelf

This standard Basix™ has a steel full depth lower shelf powder coated matte clear to match the workbench frame. Contact us today for help on your next project!

Categories

x

Height Adjustable Drafting Table with Lighted Surface

Sitting hunched over floor plans for an extended period can decrease productivity and cause neck and back pain. This ergonomic drafting table allows architects and interior designers to adjust the height and work at the appropriate sitting or standing position. A drafting table with a backlight enables A & D users to apply light behind drawings to make enhancements and revisions.

Categories

x

Modular Laboratory Benches with Storage

Formaspace offers standard, modified and custom laboratory workbenches. These lab benches design for this project has HPL countertop and lots of lower storage options. The lab it is designed for is running a sample processing operation without the need for chemical resistant countertops. Contact us to build custom lab benches to fit in your unique lab space.

Categories

x

Large Industrial Hardwood Table

This highly popular combination of maple wood on top of a steel frame powder coated in matte clear creates a refined industrial aesthetic that's fit for a communal break room to a makerspace table for tinkerers using heavy duty tools.

Categories

x

Makerspace Furniture for University Innovation Lab

We modified our standard Benchmarx™ & Basix™ offerings for an Innovation Lab located in a University's Electrical and Computer Engineering department. The countertops are constructed of high-pressure laminate and mounted on a custom yellow powder coat (RAL 1023) steel frame.

Categories

x

Large Workbench with Custom Cutout

This large workbench is designed for a Flight School. Double laminated work surface and large cutout will be integrated with an industrial sewing machine to sew parachutes or other applicable materials.

Categories

x

Heavy Duty Mobile Bin Cart

This multipurpose mobile cart is designed and manufactured for a makerspace at a University in NC. This bin and pegboard combo cart will be used at one of the work zones at the makerspace along with other makerspace furniture we designed for them.

Categories

x

Chemical Resistant Casework with Lab Service Connection & Fume Hoods

Custom casework for the University of Tennessee Health Science Center with built-in LED lighting, overhead shelving, lab services fixtures, integrated outlets, and fume hoods. Contact your design consultation for more info.

Categories

x

Back-to-Back Benchmarx™ for Wet Lab

This project promotes our most popular product, Benchmarx™, with modifications to create the desired workflow for the client. Six back-to-back workbenches equipped with two upper shelves and upper & lower power supplies to support all types of equipment and computerized systems. Modular laboratory furniture provides future flexibility in the face of change or lab expansion. Contact us using the form below to start your custom lab project.

Categories

x

University Library Stations

A local university was in search of a bolt-to-ground lecture style table. The pictured image showcases how our engineering team will fit our product into space. In this particular environment, the floor was uneven, and to level the surface, we created two leg lengths to be bolted into the ground. Lecture hall and library furniture need power too! This piece was a Formaspace solution to powering up higher education facilities for a local university.

Categories

x

FabWall™ Laboratory Partition Modules

We understand your research lab is going to change, so we've made our FabWall™ to evolve to your needs today and into the future. These lab partition wall modules are customizable through materials, colors, size, and have continuous flexibility once installed.

Categories

x

FabWall™ with Demising Panels

Infinitely customizable and adjustable, the FabWall™ is ideal for labs seeking future flexibility. Utilize the FabWall™ as an island module or a lab space partition. Our economic partition system has adjustable shelving components, demising panels, and cabinetry. Discover the optimal furniture solution with our Design Consultants for your next laboratory project. Contact us today using the form below!
<!- Start << <!- End <<< /opt/bitnami/apps/wordpress/htdocs/wp-content/themes/devformaspace/footer.php -->