Laboratory Chairs
Ergonomic chairs increase your employees' comfort and productivity. Formaspace offers a wide range of chair options to suit your environment, whether it's a wet lab, tech lab, or an industrial facility. Talk to your Design Consultant, who will ask about the technical requirements of your workspace and help you select the chair that is right for your environment! CONTACT DESIGN CONSULTANT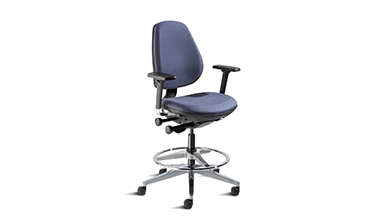 Chairs for Wet Lab
The chairs offered by Formaspace for wet lab environments were created for ultra-critical workspaces including static-sensitive, particle-free, and microbe-controlled areas. These chairs are useful in pharmaceutical, medical device, genetic, and similar research facilities with configurations rated to ISO Class 3 available.
Tech Lab Seating
We provide chairs to help you work more productively in your critical performance environment. Our chairs can accommodate ISO 3 to ISO 8 clean room levels, with ESD settings for each class. They have 3 different height range settings and address task-specific ranges of motion to help increase your workflow.
ESD Chairs
Work with Formaspace to meet your static control/ESD seating needs. We can offer models for facilities in the communications, electronics, computer industries, and beyond. The chairs are built for 3-shift, 365 days per year use.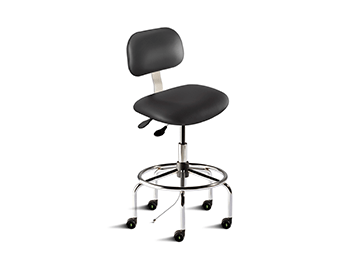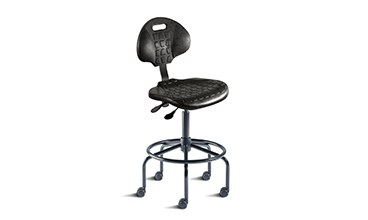 Chairs for Industrial Applications
Formaspace recommends these chairs for use in industrial environments because of their unique features. Their molded self-skinned urethane seats and lumbar-supporting backrests are easy to wash down and resist damage from water, lubricants, chemicals, inks, paints, coatings, and resins.

The rack we ordered was amazing and was built quickly to arrive within 2-3 weeks after ordering. It was unbelievably easy to assemble and yet it is very sturdy. I 100% would never buy from another company as long as Formaspace is around.
– R. Smith, United States Air Force - Beale AFB

I recommend Formaspace because they are reliable, timely, and they keep promises.
– J. Garzon, Aviall, A Boeing Company

It's a good clean and solid design, with numerous variations that can go in any space!
– J. Hammil, Motorcarparts of America

Nice product and customer support!
– M. Dodge, Golden History Museums

The product is high quality, at a reasonable price and the customer service is excellent!
– S. Satterfield, Nike, Inc.