Before we dive into the topics of metal forming and welding, we want to take a moment to honor the men and women who have served our nation on this Veterans Day. Today marks the 96th anniversary of World War I, which ended on the 11th hour of the 11th day of the 11th month of 1918.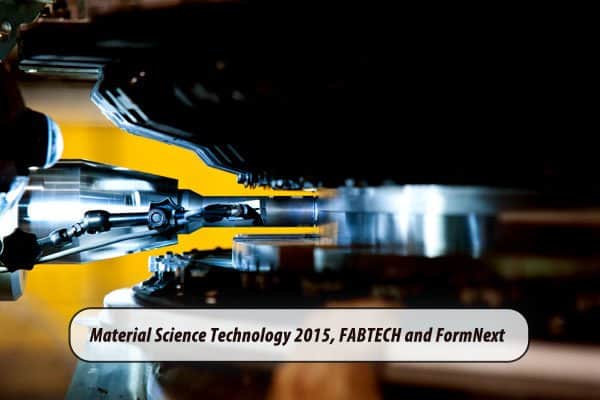 We Find Out What's New with Metal Forming and Welding Technology at Materials Science & Technology 15
This fall, there has been a lot of activity in the metallurgical science scene, which includes advances in material science, metal forming, and welding. As you can imagine, here at Formaspace, we have quite a few customers representing different manufacturing industries that are interested in developments in metal production techniques. Formaspace itself falls into this category: we use a lot of high-quality, American-made steel to create our industrial-strength furniture, with our famous 12 year guarantee. At the Material Science and Technology 2015 Conference held a few weeks ago in Columbus, Ohio, graduate students from Ohio State University (OSU) demonstrated that brand-new technique for welding high-strength metals.
Manufacturers of cars and trucks are trying to increase gas mileage by producing lighter weight vehicles. The OSU researchers have been studying welding technology used to assemble vehicle bodies and other components. What they found is that manufacturers are looking to use nontraditional metals, like aluminum, in vehicle manufacturing to reduce weight. However, traditional welding techniques aren't very effective for welding different kinds of metals together, or for welding more exotic metal alloys.
So the OSU researchers developed a new technique called Vaporized Foil Actuator Welding or VFAW for short. This technique, which employs a sacrificial thin piece of aluminum foil that is vaporized via an electrical pulse, followed by a high-speed application of hot gas, allows two different types of metals to be fused together with a bond that is up to 50% stronger than conventional welding techniques. As a bonus, this VFAW approach uses only one fourth of the energy compared to traditional resistance spot welding, and thus has the potential to dramatically reduce energy use in manufacturing.
Edmunds Ford F150 vs. Sledge Hammer Test
All eyes have been on Ford Motor Company since their engineers went ahead with the radical decision to retool the number one selling vehicle in the US, the Ford F150 pickup truck, with an all-aluminum body (instead of steel.) For Ford, the advantages are clear: the truck bodies won't rust like steel versions, they are lighter and according to Ford their new aluminum designs are stronger. Certainly these new Ford F150s get better gas mileage, which is a great benefit to consumers, although with two dollar gas at the moment it's probably not as great a concern now compared to a few years ago.
The Detroit Free Press has been following sales results carefully. After an initial sales spike when the aluminum model was introduced, sales turned soft over the summer but bounced back significantly this fall. Ford acknowledges that it's fallen short on its manufacturing capacity for producing the new aluminum bodies. They recently announced an $80 million investment for a new press line, including a hydroform press and two machining lines at their Dearborn Stamping/Dearborn Diversified plants that make the body panels, as well as a $250 million investment at Dearborn Truck assembly plant and a $200 million investment at the Kansas City assembly plant.
Meanwhile, General Motors has been "trash talking" aluminum pickup trucks in their television ads, touting their steel-bodied trucks are stronger. In the video above, Edmunds, the car rating website, investigated and found that the aluminum Ford F150 took blows from a sledgehammer quite handily. However, the cost to repair the damage back to like-new condition is probably twice as expensive as repairing steel, according to their investigators. Despite that, the rust-free aluminum body and better gas mileage are appealing  — as long as you don't ding the vehicle.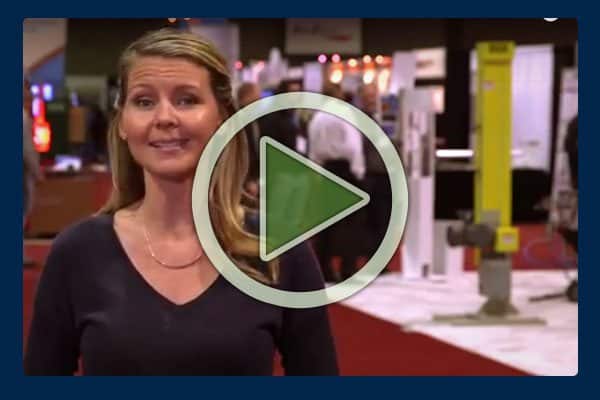 What About FabTech & FormNext?
Meanwhile, the FABTECH show is taking place this week in Chicago. This is North America's largest metal forming, fabricating, welding and finishing exposition. They are expecting over 1500 exhibitors and 40,000 attendees. One of the exhibitors at FABTECH is GPI Prototype, a 3D printing service Bureau that does very sophisticated work. Recently they printed a rocket engine out of Inconel alloy, an exotic metal alloy that maintains high-strength at high temperatures. The rocket engine was part of a series of tests by the University of California, San Diego chapter of Students for the Exploration Development of Space as part of their research program in advance of participating in the Intercollegiate Rocket Engineering Competition held in Green River, Utah this past June.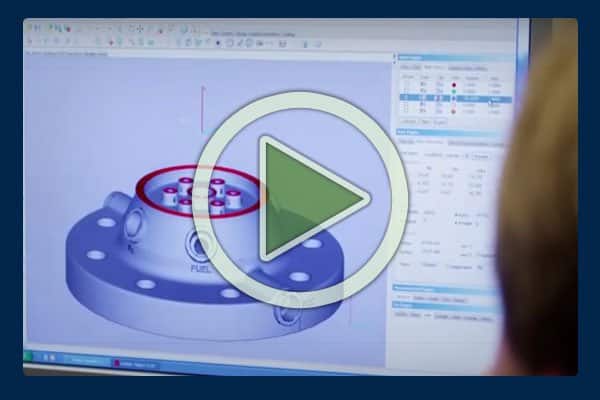 NASA is also testing 3D printing technology to manufacturer critical parts for its own rocket launch programs. GPI Prototype used a different 3D printing technique called direct metal laser melting (DMLM) to manufacture a replica of the delicate, elongated acorn-shaped grill from a 1937 Delahaye 135MS Roadster. Mark Lacey, who manufactures high-end custom guitars, incorporated this reproduction grill piece into a fully custom guitar. This made us curious to look at the metal forming work on the original Delahaye 135MS Roadster, which went on display along with several other gorgeous exotic Art Deco vehicles a few years back at a car show in Nashville, Tennessee.
After the FABTECH exhibition closes later this week in Chicago, many of the same exhibitors will be reconvening later this month in Frankfurt, Germany for the Formnext exhibition. This conference will focus on tool-making and additive manufacturing technologies. If this doesn't satisfy your hunger for 3D printing in manufacturing, we actually have a movie suggestion for you! You can watch the film "Print the Legend" on Netflix; all about the movers and shakers that created the revolutionary additive manufacturing industry, with highlights of young entrepreneurs from MakerBot and more.
Formaspace is Looking Ahead in Manufacturing Technology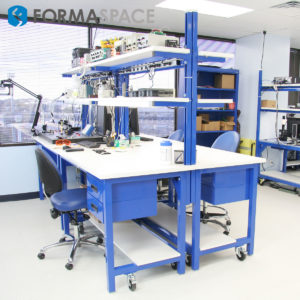 We invite you to join the roster of satisfied Formaspace technical, manufacturing and laboratory furniture clients — including Apple Computer, Boeing, Dell, Eli Lilly, Exxon Mobile, Ford, General Electric, Intel, Lockheed Martin, Medtronic, NASA, Novartis, Stanford University, Toyota and more.
Now you can get our top-quality, made-in-America workbenches that we build here in our factory headquarters in Austin, Texas. Like all Formaspace furniture, it's backed by our famous 12 year, three shift guarantee. Want more information? Give us a call today at 800.251.1505 to find out more about the Formaspace line of built-to-order computer workstations, industrial workbenches, laboratory furniture, lab benches and dry lab/wet labs — as well as our design / furniture consulting services.