2023 is the Hottest Year on Record
We don't have to tell you it's been hot.
July's heat was extreme, beating all heat records recorded since 1850, and 2023, as a whole, is on track to be the hottest year ever.
It's also been a year of weather-related disasters, with unprecedented flooding events in Vermont and other states and the tragic loss of life due to fatal fires wiping out communities in Hawai'i, Greece, British Columbia, and Washington state.
Along with the prolonged heat comes the risk of power outages and potentially lethal heat-related conditions, such as heat stroke.
The question for architects and designers is how should we respond.
How can we meet these mounting challenges by creating new designs for the built environment that provide safer, more resilient shelters capable of withstanding a hotter, more active climate?
Inspiration from the Past: Historic Vernacular Designs that Beat the Heat
Seeking inspiration for some cool building design thinking, we remembered a book in our library – Cool Homes in Hot Places by Suzanne Trocmé with photos by Andrew Wood.
Published in 2006, this book features a series of high-end residential architecture case studies that consider the effect of hot climates on suitable terrain, materials, color, and furnishings choices.
What struck us in re-reading the book is how many of the approaches for responding to warm climates are inspired by traditional – if not ancient – design features, which we thought would be interesting to explore further in this article because they are not only applicable to high-end residential construction, but also for school, office, healthcare, laboratory, and industrial facilities as well.
Ancient Architectural Features that Keep Building Interiors Cooler
Passive cooling may have become a current buzzword in the A&D community, but in many ancient Middle Eastern communities, the tradition of keeping cool in hot climates is thousands of years old.
Let's look at some of the passive cooling features that have been in use for millennia in these regions.
·  Bâgdir (Windcatcher) Cooling System
The first is a tall chimney design with vertical slats, known as Bâgdir, which roughly translates as 'windcatcher' in English.
The city most associated with these passive cooling towers is the historic city of Yazd in Iran, which has very hot and dry summer seasons. The tall chimneys draw the hot air upward, and prevailing winds sweep it away, keeping the building below cool – without fans or electricity.
·  Ventilated Domes that Draw Heat Up and Out
Ventilated domes are another feature of traditional architecture that dates back thousands of years, with examples found in the Middle East, Africa, and India.
Heat naturally rises inside buildings; adding an opening at the top can help create a passive chimney effect to draw the warm air out. Creating a curved surface, such as the famous onion domes of Islamic architecture, can help improve air circulation further, drawing additional heat from the building interior below.
·  Chinese Skywells Help Moderate High Temperatures
Many regions of China can be hot and humid much of the year.
To manage the heat, many traditional homes in the south and eastern parts of China have "skywells" or lightshafts, known as "tian jing" (天井). These open areas often feature a masonry wall that stays cool in the shade; the opening in the roof allows hot air to escape from the interior of the building.
·  Qanat – Aqueduct Cooling Systems
Another historic design feature for cooling the built environment relies on the presence of gently sloping aqueducts built in tunnels deep underground.
Known as a Qanat in Persian, these traditional systems are still in use today to transport water long distances.
In addition to supplying water, the underground Qanat can be connected via ventilation shafts to the basements of buildings equipped with a Bâgdir windcatcher tower above. In this system, the cool underground air flowing around the water is drawn up by the chimney effect.
(As we'll discuss later, modern engineers in Seville, Spain, are revisiting the idea of cooling today's neighborhoods with Qanat-style aqueducts.)
Ancient engineers were also able to use the cooling effects of Qanats to keep ice, even during the extremes of the desert heat, by storing the ice in yakhchals, a highly-insulated masonry dome.
·  Traditional Orsi Windows in Iran and Lattice Building Designs in India
When we think about windows in the west, we immediately think of expansive openings fitted with clear window glazing. But building designers from centuries ago looked at window openings differently.
In Middle Eastern regions, such as Iran, windows were often smaller, inset from exposure to direct sunlight, and often fitted with intricate geometric designs, known as Orsi windows.
In other cases, they built what we might call an oriel, bay, or box window, that projects outside of the building's façade. Known as a mashrabiya in Arabic, these protruding window structures can capture any prevailing breezes and allow hot air to exit. To keep the sun's rays at bay, traditional mashrabiya are covered in intricate wood-carved designs.
In other regions, such as India, expansive window openings were traditionally fitted with intricate lattice designs, allowing the prevailing breeze to pass through while providing some privacy and shade protection from direct sunlight entering the building.
The Influence of Traditional, Islamic-Inspired Spanish and Portuguese Colonial Architecture
Many traditional Middle Eastern Islamic, architectural features can be found in the Iberian Peninsula that date back to the Moorish period when parts of Spain and what became Portugal were part of the greater Islamic World.
UNESCO heritage sites such as the Moorish palace enclave of Alhambra in Granada, Spain (dating back to the 1200s) form much of the design language of Spanish and Portuguese architecture that was later exported to much of the world – from Goa, India, to Singapore, to Sydney, Australia, to New Orleans, Mexico City and throughout Latin America.
·  Inward-Facing Atrium Designs with Thick Masonry Walls
Characteristic of Iberian Colonial architecture are the traditional inward-facing designs built around a cool, shaded interior courtyard. Thick masonry walls with minimal exterior openings help protect the interior from heat due to solar gain.
·  Using Evaporative Cooling Principles to Regulate Temperatures
We can trace different forms of evaporative cooling back centuries.
For example, the term mashrabiya may come from the ancient word for clay drinking vessels that were placed in mashrabiya windows to keep cool by evaporating water from their exterior clay surfaces.
This concept is also found in Spain, where the water forming on the surface of large clay pots, known as botijos, evaporates, keeping the contents inside cool. It's thought that the Spanish brought the idea to the American southwest, where they are known as "ollas."
Today, hot, dry communities in the Southwest can turn to swamp coolers to achieve a similar evaporative cooling effect. As we'll see later, this approach is being revived under the very impressive sounding term Passive downdraught evaporative cooling.
Cool Design Inspirations from the Tropics
Architectural features have also evolved to address hot, humid climates, including those where flooding is a risk.
·  Elevated Structures and Ventilated Thatched Roofs
Elevated structures that serve a dual purpose of being raised to catch prevailing breezes (and avoid insects near the ground), as well as allowing water to pass underneath, can be found throughout tropical regions.
We can think of palapas structures in Mexico that are thatched with palm fronds and how similar they are in concept to traditional buildings in French Polynesia, Malaysia, or Thailand. Generous overhangs keep the direct sun and rain out but allow the heat to escape upward and out.
Federalist and Victorian Design Elements to Keep Buildings Cool
What about Western design traditions in the centuries before air conditioning?
Many Western buildings in the past relied heavily on passive cooling principles.
·  Monticello's Interior Dome and Cupola Roof Design Extracts Hot Air
Take, for example President Thomas Jefferson's Monticello home in Virginia.
It features an interior dome structure with ventilation vents at the top. The warm interior air rises through the vents where it is drawn up into the cupula on the roof, which catches prevailing breezes – in effect, it's a dome and wind catcher combination that relies on the same principles first employed by Middle Eastern buildings many centuries earlier.
·  Victorian Architecture Climate Control Innovations
American Victorian architecture in the southern US states evolved over the years to address the warm summer climates.
Ceilings became taller – often 14 feet tall or more – serving not only as a status symbol but as a means to direct heat upwards. Tall, double-hung sash windows with outside shutters could be opened at the top and the bottom, allowing air to circulate via a chimney effect. Air also flowed easily through Victorian homes – despite their reputation for many chopped-up rooms, Victorian-era homes featured many interconnected doors, allowing air to flow room to room from one side of the building to another. Transoms mounted over the interior doors also allowed air to circulate even when doors were closed.
Southern Victorian architecture also commonly employed a pier and beam structure underneath, allowing the building to be elevated for increased air circulation underneath and to capture prevailing breezes. Deep veranda porch bays kept the direct sun away from the windows and provided indoor/outdoor spaces with maximum air comfort. Finally, during the summer, many Victorian homeowners spent the night in beds that were moved into "sleeping porches," which were usually located on the upper floors where they could catch the prevailing nighttime breeze.
Modern Technology Solutions to Manage Solar Load and Ventilate Excessive Heat Buildup
Which of these traditional architectural design elements is making a comeback to help us address today's hotter climate?
Many of them!
·  Will Le Corbusier Ultimately Triumph over Mies van der Rohe and the Glass Curtain Wall?
We often overlook how the International Style of architecture – championed by Mies van der Rohe and his seminal Seagram's Building in NYC and modernist, glass curtain wall buildings along Chicago's Lakeshore Drive, overwhelms our weltanschauung when we think about what normal architecture should look like.
But in a world that's getting warmer, architects and designers will need to consider alternatives – perhaps Le Corbusier's masterpiece, the Chapelle Notre-Dame du Haut, with its large curvaceous roof overhang, thick masonry walls, and narrow inset window openings will become the new architectural muse of the second half of the 21st century.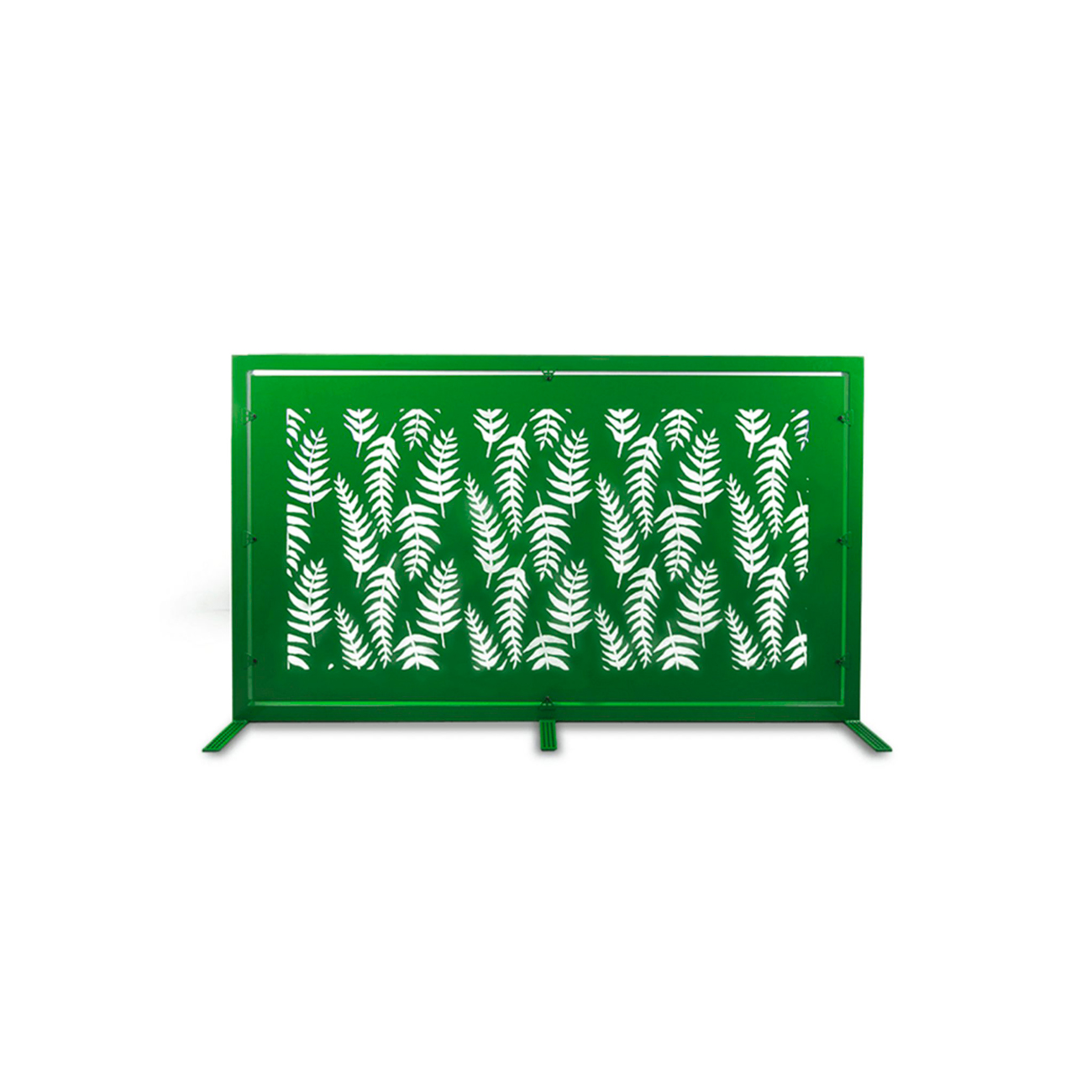 ·  The Need for Better Passive Cooling
Architects and designers will need to optimize passive cooling solutions in new structures.
Some of these changes will be easy, and some will be more challenging – possibly requiring updates or exemptions from current building codes to accomplish.
We may want to rethink insulation requirements again, which might encourage the use of thicker wall structures to keep the heat out in summer and keep it in during winter – as well as a return to installing working windows in commercial buildings that can open to the outside.
Orienting building sites to take advantage of the seasonal path of the sun and any prevailing breezes will become more important than ever.
Deep overhangs and well-positioned glazing will help reduce solar gain in a hotter climate.
In many cases, roofing designs will need to be rethought.
It will become more common to paint traditional roof structures with white coatings to reflect the sun's rays.
For some structures, a double roof, common in some southwestern locales, may become a more commonplace design element, especially if they incorporate solar panels to generate power.
Others may want to pursue a green roof strategy, such as overhead roof gardens.
·  Active Shade and Ventilation Elements
With advances in microcontrollers and sensors, it makes sense to design new buildings or retrofit older ones with active shade and ventilation elements.
Software systems can evaluate a combination of factors, from current weather and sun exposure, to determine the best strategy for opening and closing operable windows and window shades or moving external shading elements to reduce solar gain on the building exterior throughout the day.
·  Evaporative Cooling Approaches for the Community
Earlier, we mentioned some of the traditional methods used going back centuries to employ evaporative cooling to keep buildings cooler, including Qanat aqueduct cooling systems and porous clay Olla vessels.
In hot arid climates, heating and cooling engineers adapt and update evaporative cooling methods, such as swamp coolers, with traditional windcatcher-style towers that draw hot air upward and outward.
This approach, now collectively known by the impressive terminology "passive downdraught evaporative cooling" or PDEC could help building engineers significantly reduce the need for power-hungry air-conditioners.
·  Creating Green Corridors
The concrete jungle of urbanized areas are particularly susceptible to dangerous heat conditions due to the phenomena of "urban heat islands" – a self-perpetuating cycle where heat builds up in concrete streets and can't escape, which is further exacerbated by concentrated use of air conditioner evaporators releasing even more heat in the same area.
To combat this problem, city planners are pursuing a strategy of creating green corridors – by adding parks and converting existing streets into greenways planted with shade trees and greenery to reduce the effects of heat islands.
·  Implementation of District-Level Cooling
You may be familiar with steam heating tunnels that span multiple buildings; these allow a central plant to provide heating across, for example, a university or business campus.
Now, heating and cooling engineers are implementing the same concept for cooling in a scheme called "district-level cooling." One of the big innovators in this field is the island city of Singapore, which claims to have the world's largest district cooling facility. It pipes chilled water deep below ground, allowing it to circulate to a diverse collection of residential towers, commercial buildings, shopping malls, and hotels.
In effect, it's an updated version of the Qanat aquifer system introduced two millennia ago in the Middle East.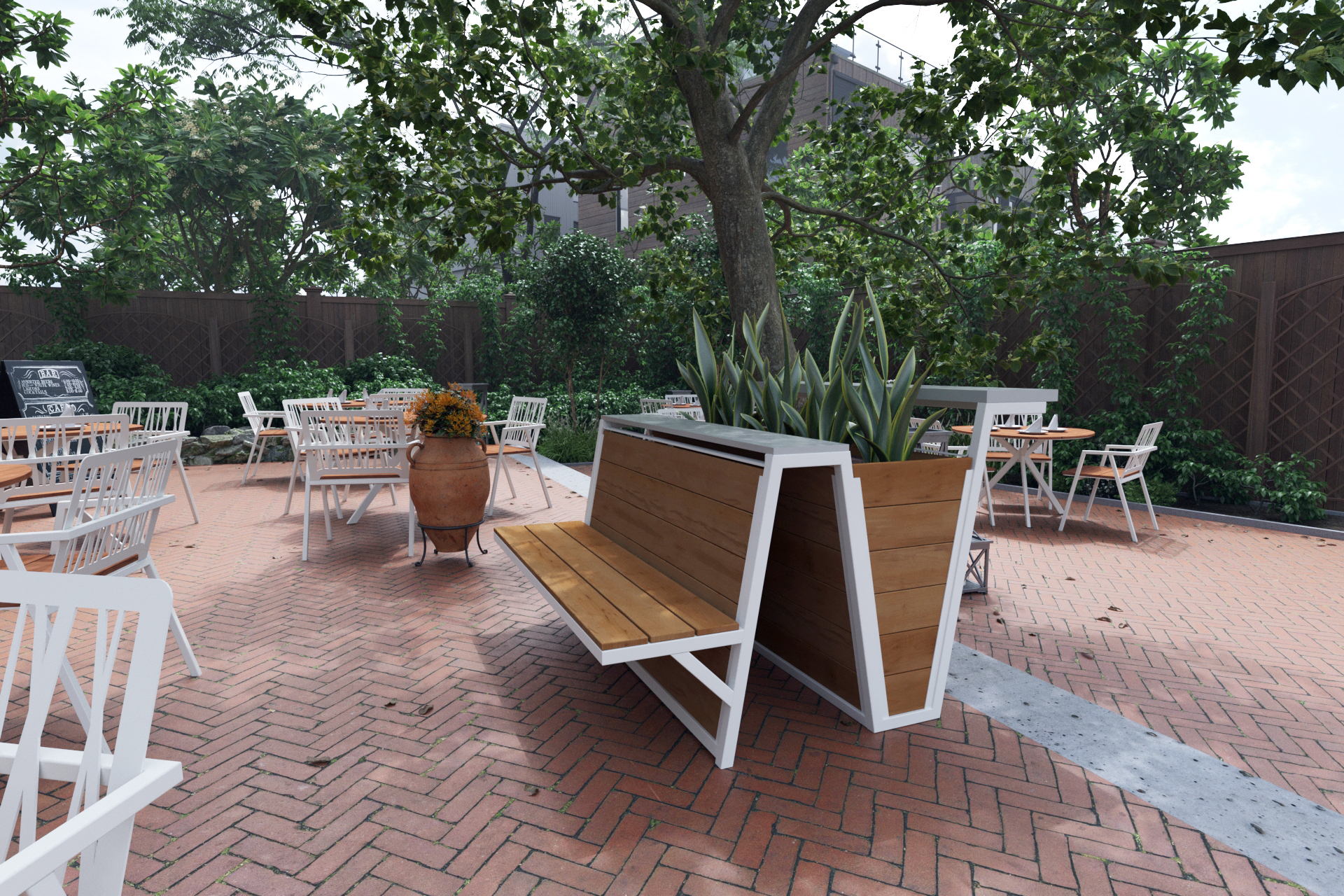 Formaspace is your Partner for Construction Innovation
If you can imagine it, we can build it, here at our factory headquarters in Austin, Texas.
Talk to your local Formaspace representative today to find out how we can work together to make your next product a complete success.