Fume Hood Types & Products
Laminar Flow Hood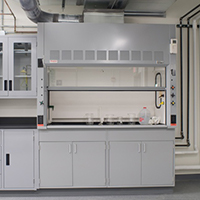 Both floor-mounted or bench-mounted laminar air flow hoods are connected to the HVAC system that filters through HEPA or ULPA filtration system to decontaminate work zone from fumes during lab applications. Contact us now with the list of chemicals you process in the lab. 
Ductless Fume Hood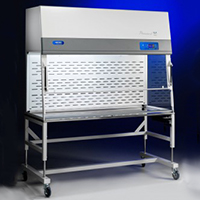 Depending on the chemicals you process and the lab's air ventilation system limitations, ordering ductless fume hoods may be a great alternative. Formaspace's Ductless Enclosures come with carbon, HEPA or combined filters. Talk to a Formaspace design consultant to decide which fume hoods is right for you!
Bench Mounted Fume Hoods
Bench-mounted fume hoods are available for both laminar flow and ductless. Integration the fume hoods with our modular workbenches or fixed casework enables you to host fume hoods at every size, weight, and configuration. Add mobility to adapt to changing foot traffic and add storage to increase lab organization. Contact a Formaspace fume hood integration expert to help you choose the right fume hood and workbench configuration.
Overhead Service Carrier for Laboratories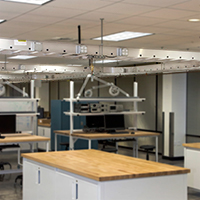 Manufactured 100% by Formaspace to combine your electrical, data, comm, and utility lines above your lab benches. Our overhead service carriers are made of unistruts or steel tubes and powdered coated to match your environment. Our engineers will create an integrated workbench to services solution that takes one more job off the plate of your lab architect or general contractor.
Biosafety Cabinet & Glove Box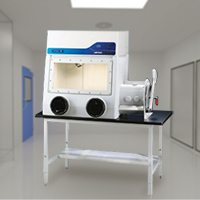 To maintain the sterilization of certain materials or to provide decontamination of pathogens, Formaspace biosafety cabinets offer a great alternative to fume hoods, based on your biosafety level from BLS-1 to BLS-4. Additionally, sealed glove boxes let you create a purity inert atmosphere or work with hazardous substances.
Oxygen Racks for Labs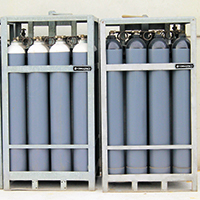 Also known as oxygen cylinder racks, are fully designed and made-to-order considering the highest safety standards. Different cylinder sizes, materials, the number of tank slots and configurations are available. Contact a Formaspace design consultant for your custom project whether it is a lab, or other health care facilities.
Laboratory Reagent Shelves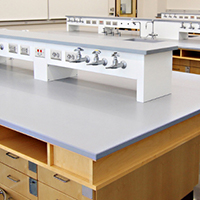 It is a popular addition to our islands or FabWall™ products—laboratory partition wall module—to provide additional storage for reagents, bottles, and other equipment. 
Wall Mounted Shelves & Pegboards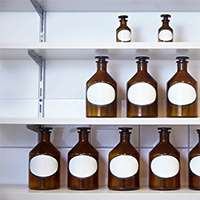 Adjustable wall shelving provides flexible storage space for any lab environment. Shelves can be moved any direction based on changing height and width needs. Additionally, Formaspace pegboards are custom designed and can be made of any work surface material such as corkboard, epoxy resin, stainless steel, among others.
Formaspace Client Reviews

"I recommend Formaspace because they are reliable, timely, and they keep promises."
- J. Garzon, Aviall, A Boeing Company

"Efficient, timely and perfect furniture for our lab! We love the flexibility to never-ending changes that occur in laboratory medicine."
- L. Davis, Mission Health Hospital

"The product is high quality, at a reasonable price and the customer service is excellent!"
- S. Satterfield, Nike, Inc.
Enter Specs in Under 2 Minutes
Build your own bench with your specs here.

It only takes 1 minute...we checked!