Manufacturing Services
Rapid Plant Assessment
With over 30 years in furniture fabrication and an in-depth knowledge of LEAN manufacturing, our senior leaders provide consultation services that include site surveys, operator interviews, and current state process evaluation. Book your RPA to see the highest return on your manufacturing workstation investment.
Ergonomic Workstation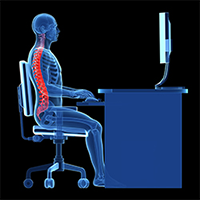 Our expertise lies in the science of designing and arranging furniture and work environments in ways that are safe and comfortable for your employees. We focus on the details that keep your laborers comfortable and efficient while systematically making your facility sorted, set in order, clean, and easy to sustain.
Popular Manufacturing Countertops
Plastic Laminate
About:
$
HPL or Dual Layer HPL
Heat and chemical resistant
Impact and wear resistant
Water and steam resistant
Used on upper and lower shelves
Average lead time
Phenolic
About:
$$
Used in moderate applications
Moderately chemical resistant
Moderately resistant to carbon-based chemicals
Moderately heat resistant
Paper and resin-based material
Average lead time
Solid Wood
About:
$$
Genuinely natural material
Highly durable
Visually appealing
Unique, expressive grains
Choose from maple, red oak, cherry, or walnut
Steel
About:
$$$$
Used in moderate to heavy-duty applications
Moderate chemical resistance
High resistance to carbon-based chemicals
High heat resistance
Long lead times
Quick & easy surface clean up
Long-term durability
HDPE
About:
$$
High-density polyethylene is a thermoplastic material
Used in light duty to moderate applications
Moisture resistant
Moderately chemical resistant
Poor heat resistance
Short lead time
Gentile surface reduces probability of damaging parts and products
Manufacturing Furniture Products & Applications
Heavy Duty Manufacturing Workbench
Bring on the hefty parts and the bulky equipment because a heavy duty Formaspace bench can have a load capacity up to 20,000 lbs. Our frame is created out of 2" tubular steel – or higher – with support added to the balance points. Top it off with a durable work surface, add casters for mobility, and make it height adjustable. Give us your weight requirements, and we'll build benches that work harder so you don't have to.

Light Duty Manufacturing Workbench
For light to moderate manufacturing facilities, Formaspace builds ergonomic workbenches to prevent workers fatigue when focusing on small detailed components. We zero in on the core of your production to increase efficiency through purpose-filled workstations and highly organized storage units.
Manufacturing Workstation Integration
Seamlessly increase production throughput by integrating your benches with facility automation and conveyor systems. The best plants maximize their space with an efficient footprint and highly organized workspaces. Integrate Formaspace workstations at your factory to gain flexibility, controlled mobility, durability, and high capacity storage.
Manufacturing Workbench Accessories
Add functionality to each workbench from a wide range of accessories such as magnifying task lamps, keyboard trays, bin rails with bins, overhead lighting, manual or electric hydraulics, ESD kits, and a variety of casters.
Formaspace Client Reviews

"I recommend Formaspace because they are reliable, timely, and they keep promises."
- J. Garzon, Aviall, A Boeing Company

"Efficient, timely and perfect furniture for our lab! We love the flexibility to never-ending changes that occur in laboratory medicine."
- L. Davis, Mission Health Hospital

"The product is high quality, at a reasonable price and the customer service is excellent!"
- S. Satterfield, Nike, Inc.
Enter Specs in Under 2 Minutes
Build your own bench with your specs here.

It only takes 1 minute...we checked!