Have a Large Workplace Project?
Work with the Industry's Leading Design Team
FORMASPACE delivers custom projects on time and on budget. Our capacity, timeliness, and budget-friendly execution is why Fortune 500 clients have selected Formaspace for their large projects since 1981.
Your project timeline is our top priority.
You don't get a single contact for large projects – you get an entire team. Our team of consultants, project managers, and senior team leaders will execute your project from start to finish.
We manufacture all products in one co-located 60,000 SF headquarters facility in Austin, TX. Since we control every aspect of your project, we ship everything on time – as promised.
Your project will be delivered and professionally installed by the same certified, bondable, uniformed team that oversaw the assembly in our manufacturing facility.
Why is FORMASPACE the Most Trusted Business Furniture Manufacturer?
Industry Leading Team Experts
Our staff includes LEED APs, PEs, and other credentials, as well as certified specialists in lab design, clean room, fume hood engineering, industrial design, & workflow analysis. We even have a physicist and a staff pilot! You will not find an equivalent team of professionals anywhere in the world.
Technological Integration
Our design team works primarily in Autodesk Inventor, Revit, and 3D Studio Max. We accept a wide variety of file formats, and can provide a secure data portal for fast transmission of large data files.
Our sales system enables rapid access to complete order history including, among other things, the ability to track manufacturing progress, track service tickets, and store detailed engineering specifications and manufacturing notes and deviations in perpetuity. These systems enable faster and more accurate response to client requests than other custom manufacturers, even years or decades after initial project delivery.
Easily Scalable Manufacturing Capacity Exceeding $100 Million a Year
Our plant is designed to produce individual project phases without stretching delivery dates or impacting other clients. Multi million dollar projects will generally be delivered in phases over more than four weeks.
We manufacture in a variety of woods, plastics, and tubular and sheet steel metals. We have high tolerance CNC cutting capabilities, popstforming, edgebanding, welding, and unique, large format, custom powder coating capabilities. We also have the ability to do small runs of lithography, laser cutting, and other custom projects in house.
Jeff Turk
CEO
Chief Evolution Officer at Formaspace, Jeff is mostly charged with solving unique workplace furniture problems. After selling his first company in high school, Jeff honed his talents at Southern Methodist University (BBA) and the Kellogg School of Management at Northwestern University, where he earned a Master's degree with specialties in entrepreneurship, innovation & operations.
Between and after graduations, Jeff has had the opportunity to work with more than 25 startups on four continents, eat a python steak, dive the Devil's Throat, jump out of a couple of perfectly good airplanes, help obtain more than $1 billion in badly needed debt forgiveness for a West African country, and serve as a volunteer search and rescue helicopter pilot serving the citizens of the state of Texas. He can wax poetic about any number of super-cool designs he has worked on at Formaspace, and is a frequent speaker at several universities including Northwestern, Harvard, and the University of Texas.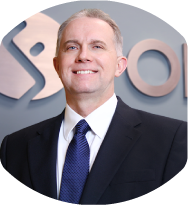 Greg Casey
VP of Industrial Design & Engineering
Greg leads Design & Engineering at Formaspace, otherwise known as "Can you?" or "Have You Ever…?" He serves as the company's SME on industrial design & mechanical engineering.
Greg's initial education in engineering came at the instruction of his father and grandfather who firmly believe all things can be created, improved, or repaired with duct-tape and a hammer. As a teen, shocked that he discovered something not made of duct tape, Greg enrolled at Purdue. He spent the next quarter-century designing custom furniture, first at Kimball Office, where he eventually came to lead all design and engineering for the $1 billion company, and now at Formaspace, where his team designs multiple new products and furniture solutions every week.
When Greg's not designing and engineering furniture, he can be found with his knees in the breeze on the back of his Harley.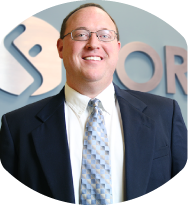 Bill Lambert
Director of Operations
Before becoming head of all things operations at Formaspace, Bill started his own company straight out of college manufacturing FDA approved drugs with DEA controlled substances. He is now often teased about not breaking bad!
After leading his own company for eleven years and another five leading operations for a large drug manufacturer, he has found his new home doing the two things he loves most – building and manufacturing things.
Bill received his B.S. in Biology and Mathematics from The University of Texas at Austin, and a B.S. in Management from the University of Phoenix. He is OSHA certified, and holds certifications in operations management, LEAN manufacturing, product development and process improvement. He has four children ages 2, 4, 8 and 10 and spends all his time when he is not at work coaching sports, leading Cub Scouts and hauling kids around.
Previously Delivered Projects