Careers
Did you know?
Austin is considered one of the best places to live and work in the United States, and Formaspace is considered one of the best places to work in Austin!
FORMALIFE!
Are you ready to contribute to an exciting, fast-paced environment with one of the fastest-growing privately-owned manufacturing companies in the country? Are you ready to work with a high-energy staff, enjoy great benefits, and have access to all parts of a small organization? Then you might be ready for a career with Formaspace.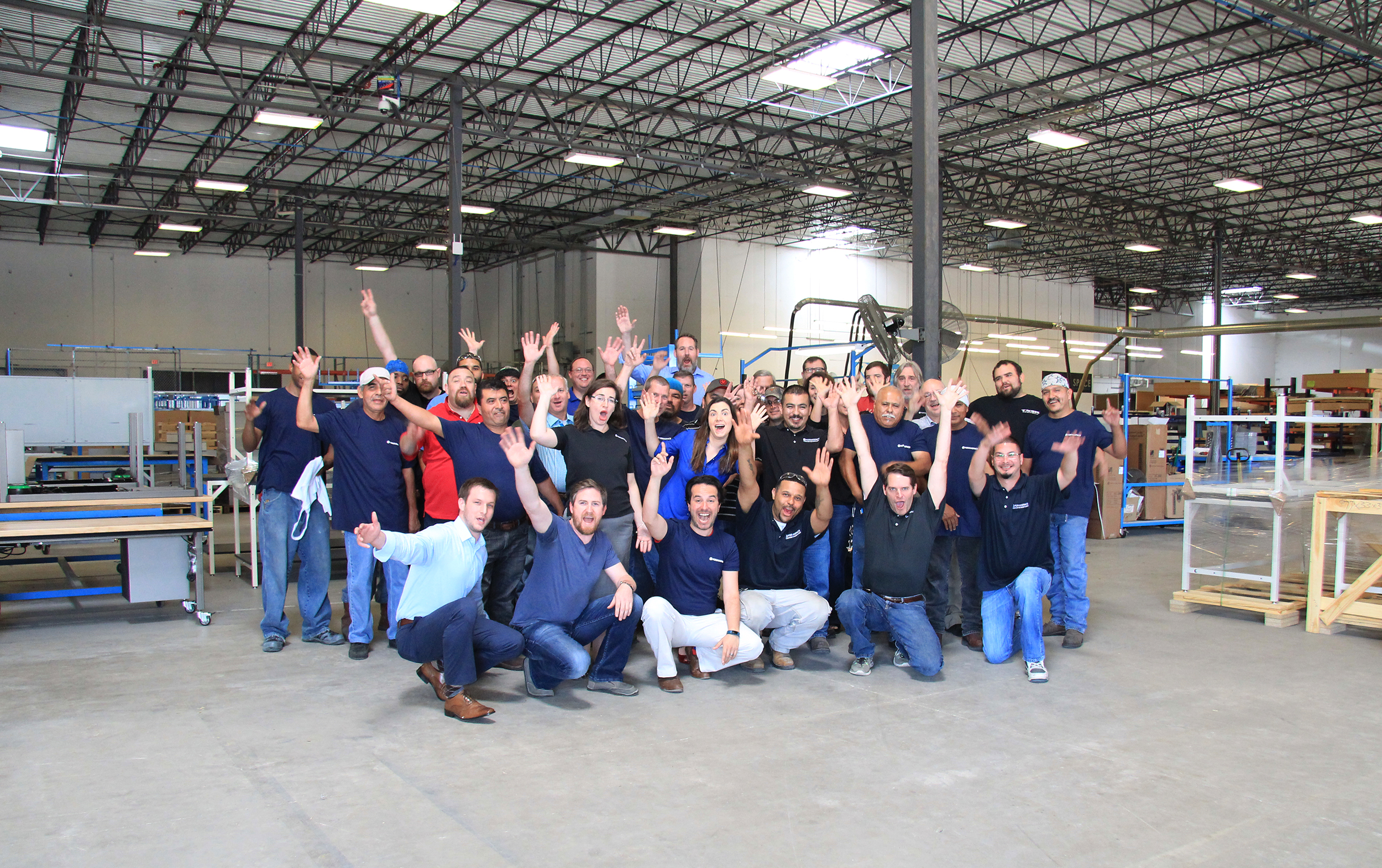 Get Ready
Formaspace has the best products and services in our industry because we hire, promote, and retain people of outstanding capability from diverse industries and backgrounds.
We consistently recruit people who have an outstanding record of prior performance in past endeavors in terms of character, commitment, capability in core functions, and cohesion with teammates and our corporate culture.
Get Set
Formaspace is a great place for people who arrive every day with a burning passion to improve themselves, their work function, and the world we live in. We give a lot – industry-leading compensation, bonuses, health and retirement benefits – and we expect every coworker to give their best in return.
Go! Current Opportunities:
Inside Sales Professional – Full-Time
Formaspace – Austin, TX
May 2016
We are seeking experienced inside sales professionals which have demonstrated an ability to deliver results in a multi-tasking sales environment and develop new business. Our team of Inside Sales Professionals, known as Design Consultants, is located in the Tech Ridge area of Austin, TX. As an Inside Sales Professional at Formaspace, you will be the single point of contact responsible for the entire sales process from opportunity identification to closing the sale.
Daily Job Tasks:
Close internet based leads by qualifying and designing standard and custom solutions that meet client's requirements.
Out bound calling to drive new revenue through product penetration and site development in a strategic account list.
Daily interaction with the Formaspace internal teams, client consultations, reviewing and editing CAD drawings for client room layouts.
Create and modify quotes with very detailed product configurations and pricing that meets client requirements.
Daily network building, client acquisition, client expansion
Who we seek:
Preferred experience in a broad spectrum of industry environments including: Office Furniture, scientific, technical, or engineering disciplines .
Prefer at least 2 years of business to business inside sales experience in which you were consistently ranked in the top 25% of your peer group. Experience selling to or knowledge of industrial, laboratory and/or manufacturing environments.
Bachelor's degree is preferred
Experience working with CRM systems such as Salesforce.com, Sugar, or equivalent.
Yearly W2's greater than $45,000, project management experience preferred.
Must be detailed oriented, very organized, creative and enjoy designing custom solutions with clients.
Proven track record in business development and account management.
Typing speed between 40 to 60 words per minute (wpm).
Demonstrates a high level of integrity, character, and commitment to succeed in a team environment.
For consideration, please apply online or email mike.triche@formaspace.com with a cover letter, attachment of a recent resume and other supporting documents. Please let us know why you are a great fit to this role.
Job Type: Full-time
Pay: Base + Commission
Benefits: Medical/Dental/Optical, 401K, 15 days paid vacation & sick days
Candidates must be eligible to work in the U.S. for any employer. Formaspace is an equal opportunity employer. Formaspace is a Drug-Free work place.
Click here to add your own text