SXSW 2014 is Here: Welcome Music, Film, and Interactive Aficionados
There's lots of activity and buzz around Austin this week as the 26th annual SXSW film and interactive events begin this Friday March 7. (SXSW music events start on Tuesday March 11). SXSW traditionally kicks off the outdoor activity season here in Austin — which lasts through summer into the fall, when the Austin City Limits Music Festival takes place in October.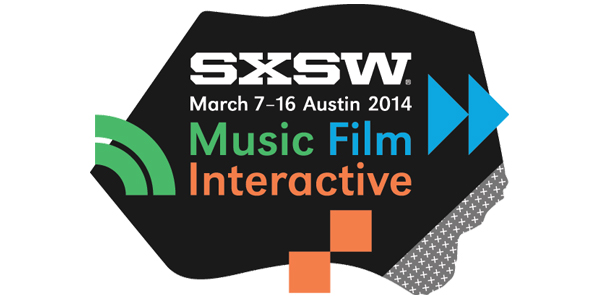 Summer? Not quite yet. Maybe by SXSW opening day on Friday.
Right now the weather is unseasonably cold here in Austin, but it's nothing compared to the weather Chris Andrews is experiencing up in Chicago. Chris, our VP sales and marketing at Formaspace, is attending the Pittcon Convention taking place this week at McCormick Place in Chicago. Pittcon is organized by the Pittsburgh Conference on Analytical Chemistry and Applied Spectroscopy. This conference, like SXSW, has grown far beyond its roots — in Pittcon's case the conference was originally aimed at analytical chemistry but now encompasses anyone working in laboratory science. We'll have a update on the happenings at Pittcon from Chris here next week.
Whether the Weather is Ready or Not, SXSW 2014 is Here!
SXSW is really quite a big deal for what we still like to think of as our "little" town of Austin. Not only has it strengthened our reputation as a music capital, it's become one of the premier events for launching new technologies, particularly in social media. Not to mention it's also the highest revenue-producing event in Austin; it's estimated to bring in about $200 million for the Austin economy.
Love Music? SXSW is the Place For You
We have a lot of music lovers at Formaspace. We know Bill Lambert, Formaspace's Operations Manager, is one of them. In our recent interview he said:
I guess little bit of Austin has rubbed off on me, I really love live music, going out when we have time and I enjoy playing the guitar, even if those around me, including my wife, don't seem to appreciate my playing all that much.
Just a quick look at the sheer number of music categories in the SXSW music events schedule gives you an idea of the depth and breadth of the talent on display:
Alt Country
Americana
Avant/Experimental
Bluegrass
Blues
Classical
Comedy
Country
Dance
DJ
Electronic
Folk
Funk
Gospel
Hip Hop/Rap
Hotel Second Play
Jazz
Latin
Latin Reggae
Latin Rock
Metal
Next Stage
Pop
Punk
R&B
Reggae
Rock
Singer Songwriter
Tejano
World
Our local paper, The Austin Chronicle, has a good overview of music events and everything else SXSW. You can check it out here.
All Eyes on Interactive Apps at SXSW
All eyes (and Google Glasses) in the tech world are going to be taking a hard look at new products and new technologies which will be introduced at this year's interactive SXSW conference. Over 30,000 paid attendees are expected to attend these tech sessions. For several years, SXSW has been a prime venue for promoting apps, starting with the social media platform Twitter back in 2007. Foursquare made its debut at the 2009 SXSW Interactive. And social discovery apps (like Kismet) made their appearance at the 2012 SXSW conference. If you want to keep up with the technorati, you might want to follow the Mashable blog covering startups at SXSW. In their blog, Mashable reviews the possible breakout apps for 2014, including the new tech trends in "Wearables". Wearables, in case you didn't realize, are technology products like clothing or watches which can do all sorts of things, like measuring your biometrics, tracking your exercise programs and even blowing up airbags to protect your hip should you fall!
When You Watch the Video, is the Video Watching You?
In last week's article, we touched on the expanding market for Network Operation Center-style furniture and video walls. Today we have to ask the question, when you watch the video is the video watching you back? Mashable says to be on the lookout for the startup Eyeris at SXSW 2014. This company offers "emotion recognition software" that can read your facial expressions as you talk into a web cam or view a video. Soon marketers will be able to gauge your reaction to video automatically.
And, as we learned last week, it's not just the private sector that is taking advantage of watching you while you are watching video. According to the UK newspaper The Guardian, the British spy agency GCHQ (equivalent to our NSA) surreptitiously intercepted millions of web cam images of Yahoo users. And how do we know about this? It was disclosed by none other than Edward Snowden, who will be a featured speaker (via video linkup, not in person!) at SXSW on Monday, March 10.
Does all this Technology Come at the Price of Privacy?
Think you can escape all this technology? Well not in your car. This week Apple demonstrated their new CarPlay iOs in a Mercedes-Benz C-class automobile at the Geneva auto show. Now you can talk to Siri in your brand new 2015 model Ferrari, Mercedes-Benz or Volvo. And presumably it can watch your driving as well. Don't count on any privacy at a casino either. The Washington Post recently had a very fascinating article on the back-office surveillance team at one of Maryland's new casinos, Maryland Live!
While you're playing blackjack or roulette or craps, discreet security cameras set up in the casino are capturing your every move… while security experts in the Network Operations Center work to protect the house's interests by detecting unusual behaviors at the casino tables, whether it's outright theft of chips or prohibited gambling techniques, such as card counting. As we all know, casinos make a lot of money and they look out for their interests. In fact, the World Game Protection Conference — which took place last week in Las Vegas — covered the latest in surveillance techniques, including facial recognition and other aggressive (some would say invasive!) technologies.
Many would argue that video surveillance makes us safer. And, for example, television camera footage of the tragic Boston Marathon explosions enabled law enforcement to quickly identify potential split suspects and eventually identify the perpetrators. But is the balance shifting back toward more privacy? Perhaps. When the Department of Homeland Security announced this past week it was pursuing a national database for life automobile and truck license plate tracking there was quite a bit of push-back from the public in social media. We'd be interested to know what you think about these issues — there are complex trade-offs between security and privacy to be sure.
If You Want to Regain Your Personal Privacy, Can You Still Live in this Internet-enabled Age?
That's a very good question. A long-time former reporter from the Wall Street Journal, Julie Anglin, has just released a very timely book on this topic, titled Dragnet Nation: A Quest for Privacy, Security, and Freedom in a World of Relentless Surveillance. Her compelling interview with Terry Gross on NPR's Fresh Air outlined the extensive steps she took to try to reestablish her privacy. She says it's much harder than you realize.
Have a Great SXSW Y'all!
If you want to stop by and check our our high tech factory during SXSW (or anytime), don't hesitate to call. We'll be happy to give you a personal tour. Just contact us or call us at 512.279.2576 and we'll get you set up.