What are Some Network Operations Centers and Video Wall Applications?
Who can forget that famous transmission "Houston we have a problem" sent from Apollo 13 back to NASA's Mission Control Center? When you close your eyes, you can probably even visualize the grainy black and white television images of NASA engineers poring over their monitors at the Johnson Space Center in Houston. The Mission Control Center at NASA is a true cultural archetype, the granddaddy of our popular conception of a real live Network Operations Center (known as a NOC in the industry).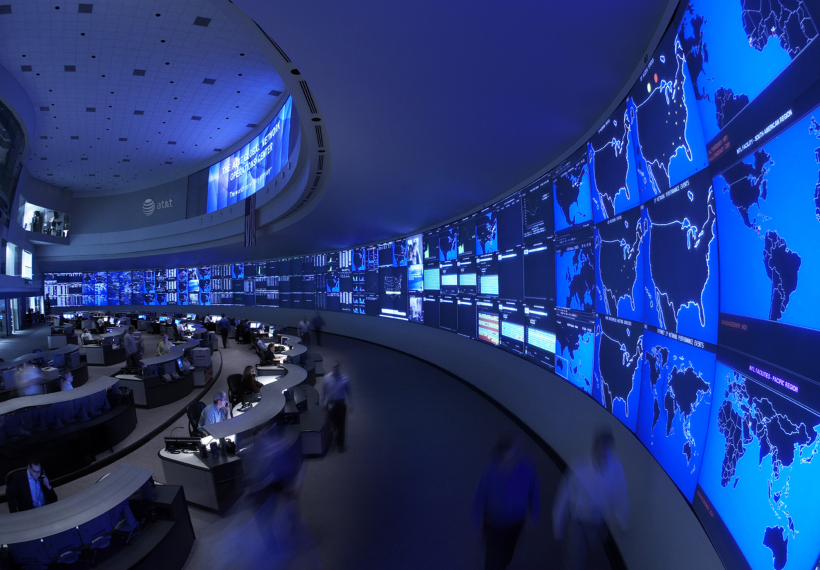 Of course today's Mission Control Center is hardly the same as it was in the 1960s. Today's version of NASA's Mission Control Center, officially known as the Christopher C. Kraft Jr. Mission Control Center, has been remodeled and updated many times over the years. Each time it's been equipped with the latest visualization and communication technology. But the current version doesn't seem so unfamiliar to us nowadays.
That's because Network Operations Centers — once reserved for the highest levels of government, military and Fortune 500 companies — are now considered standard infrastructure for many mission critical tasks, including:
Transportation traffic monitoring, including:
Air traffic control
Port and waterways traffic control
Industrial process monitoring, including:
Energy power plants
Chemical factories
Telecommunications monitoring, including:
Internet and private computer networks
Satellite and television communication networks
In fact, if you live in a medium-size American city, it's quite likely your local law enforcement agency may have a Network Operation Center that is more capable than the original versions at NASA.
Developing and Manufacturing These Impressive, Technologically Intensive Network Operations Centers is an Exciting Challenge
As a technical furniture manufacturer, we find these projects to be an exciting challenge. They require the right combination of ergonomic workstation layouts and strong, configurable structures capable of holding and protecting large-scale video display hardware. Also, the workstation furniture (and associated support structures) needs to be manufactured in a modular fashion. This not only facilitates easy access to the electronic components (for faster maintenance), but also enables efficient equipment replacement or upgrades to newer, higher capability equipment.
Use of Video Walls has Expanded Beyond Network Operations Centers into Telepresence, Collaboration, Simulation, and Productivity Applications
While video walls used in Network Operation Centers were originally designed to help monitor mission-critical, high-availability systems, it didn't take long for corporations, research institutions and military and government planners to leverage the visualization power video wall technology for other uses, like collaborative visualization and analyses in 'Big Data' applications.
Video Walls for Oil and Gas Industry 'Big Data' Applications
The oil and gas extraction industry, for example, has vast amount of geological data, which needs to be interpreted by geologists and upstream oil and gas engineers in order to pinpoint where to start their drilling operations. Today, the amount of geological data ("Big Data") amassed for a particular project (or 'play' as it's called in the business) requires extraordinary tools to visualize all aspects of the geological data. Because of this, the industry has invested heavily in improving their data analysis and interpretation capabilities. Video walls are now a standard tool in the oil and gas industry to help with visualizing and interpreting their massive data sets– an important step before committing to investing millions of dollars when drilling exploratory wells.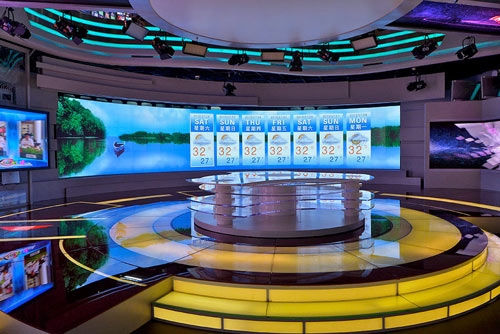 Telepresence Applications in the Supply Chain
Another industry that has leverage the power of video wall technology is the broad sector known as 'telepresence'. Many people consider telepresence applications as just 'souped up' teleconferencing systems, but they offer much more. They provide a highly-realistic, virtual reality version of traditional face-to-face communication — without the time and expense required for extensive travel. Many corporations need to stay in close communication with their suppliers around the world.
For example, Boeing uses large-scale telepresence conference rooms to facilitate collaboration between engineers across the globe. The automotive industry as well has taken advantage of the collaborative nature of working with full-scale video imagery of automotive designs. In the early part of last decade, General Motors created large-scale interactive presentation centers for car executives and designers to collaborate and make decisions on future models, using PortfolioWall software from Autodesk.
Telepresence in Medicine: 'Telemedicine'
Telepresence systems are also used for remote medical evaluation and treatment; this is commonly know as telemedicine. This sector is likely to grow in the United States as part of the expansion of Accountable Care Organizations, which bring healthcare professionals together to treat patients in a collaborative team. Here you can see a custom boardroom table built by Formaspace for a telemedicine client.  The boardroom is hinged at one end, allowing it to open up like a pair of scissors so that meeting participants can see the video projection screen more easily. However, when meeting face to face, the boardroom table closes back together, forming a conventional table.
The Market for Network Operation Center-style Furniture and Video Walls Keeps Expanding
As the price of video equipment drops, we find the market for Network Operation Center-style furniture systems and video wall installations is expanding. Not only are more and more enterprise-level customers asking us to create telepresence furniture solutions and ergonomic multi-monitor workstation equipment (for traders at brokerage houses, for example), we are also building high-end furniture solutions for home theaters, as well as personal workstations that include three or more large-scale monitors.
Video Walls Applications for Digital Out of Home (DOOH) Advertising Media
Large-scale analog green screen walls have long been a staple of weather broadcasts, but they can't compare to the visual effects of giant interactive digital video monitors, such as those seen on CNN breaking news reports, the popular CSI crime solving television series and the film "Minority Report". Advertisers and marketers have taken notice of the power that video walls have over us. Now we are beginning to see this technology expand to non-traditional locations. It's part of a new advertising industry sector, known by the acronynm DOOH, which stands for Digital Out of Home media. It's a compelling way to capture 'eyeballs' in a world where consumers have learned to ignore traditional outdoor advertising media, like billboards. If you haven't flown through Los Angeles's airport LAX recently, take a moment to watch this promotional video, which features creative branding by Montréal's Moment Factory agency.
Audi, the upscale division of Germany's Volkswagen, has in recent years made aggressive moves to attract more affluent consumers away from BMW and Mercedes-Benz. But many of the urban markets where their prospective customers live, work and play (such as London) are simply too congested and too expensive to acquire real estate needed to house a traditional automotive sales showroom. The solution? A virtual Audi car dealer showroom complete with video walls that watch you as you watch the video. At the showrooms, you can interact by gesture, not unlike a Wii or Dance Dance Revolution.
When we return next week, we'll take a look at the events happening at SXSW, the annual music, film, and interactive technology conference and festival that kicks off in Austin on March 7.