How to Be Successful in Online Retail: Flash Sales or Curated Subscriptions?
It makes sense that we at Formaspace, as a leading manufacturer of material handling systems and other technical furniture products, take great interest in following sales trends in the retail product distribution business. In fact, we hope you'll consider Formaspace when building or updating your fulfillment warehouse or distribution center. In some of our recent articles, we took a look at how Amazon is investing in ever speedier customer deliveries and how it plans to establish closer customer relationships through an upcoming Amazon branded mobile telephone as well as an Amazon mobile payments system.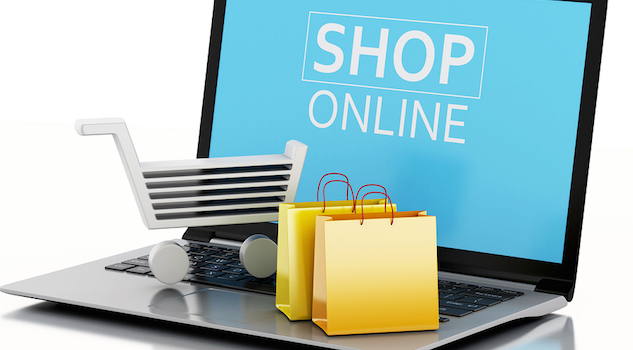 There's no question that the scope and breadth of Amazon's initiatives (which we called an 'Omni Business Model' because it includes so many different strategies working at once) comprise a powerful force that has at times bested even giants like Walmart. So the question we have to ask is this: With Amazon's dominant power in the marketplace, where do potential new competitors find that critical toehold niche to take on the proverbial '800-pound-Gorilla-in-the-Room'? In this article, we will look at two different approaches for achieving success in online retail sales. The first approach is the resurrection of the Flash Sales model; the second is the Curated Subscription Sales model.
Woot, the Classic Flash Sales Site Example
Founded by electronic wholesaler Matt Rutledge in 2004, Woot.com is the classic 'Flash Sales' online retailer. It was based on the simple premise of offering one deal a day on highly discounted computer hardware or electronics. The sale ends abruptly when the product is sold out — adding to the excitement for consumers.
Woot soon expanded to offer similar sales for wine, children's items and household goods. This so-called Flash Sales model combines the urgency of a frenzied call-to-action with the social sharing enabled by social media. Amazon took notice of the success of Woot.com and purchased it in 2010. Other Flash Sales websites, such as women's apparel retailer Haute Look (founded in 2007) have also been snapped up by large retail competitors. In the case of Haute Look, apparel giant Nordstrom acquired it in 2011.
Social Sales Sites Grab the Spotlight
For a time Flash Sale retailers were knocked out of the popular business press spotlight by the arrival of social marketing websites such as Groupon (launched in 2008) and LivingSocial ( launched in 2007). However, these sites function less like retailers and more like sales aggregation agents. As such, Groupon and LivingSocial facilitate discounts with local retailers. In turn they have no need to stock their own physical sales inventory. Thus they have no need for warehouse fulfillment or distribution centers.
The craze for Groupon probably peaked in December 2010, when Google offered $5.3 billion to buy the company. Groupon, probably to its everlasting regret, rejected this in favor of a public stock offering. Since that time, enthusiasm among merchants for participating in Groupon deals has declined somewhat by the reality of it all. Many small retailers found themselves simply overwhelmed by the sudden huge spike in sales volume that a Groupon promotion generated. And many small retailers found they were unable to capitalize on Groupon promotions in the long-term, unable, for example, to leverage Groupon promotions into a larger base of repeat customers.
The Rise and Rise of Flash Sales Sites
Interest among Internet investors and analysts has swung back toward the Flash Sales model. Unlike Groupon and LivingSocial, the current generation of Flash Sales sites tend to partner with larger, more sophisticated retailers and manufacturers who are looking for additional channels to dispose of inventory. In the past, these retailers and manufacturers kept their excess inventory a closely held secret and efforts were made to avoid diminishing the brand. It wasn't that many years ago that you could shop at a discount store and see high-end women's apparel and men's suits with the labels cut off. But times have changed for retailers and manufacturers who once tried to hide their overstock inventory sold at discounters.
Today Flash Sales sites offer not only a new channel to sell off excess inventory, they serve as a marketing tool to promote products to a highly interested and motivated class of Internet shopping addicts. (If you think that the word addict is too strong, you should look up the term haulers on YouTube and see thousands of videos of enthusiastic shoppers showing off all kinds of fashion purchases — from makeup to clothing.)
In fact, some retailers, like Brooks Brothers, have created custom apparel lines just for the purpose of selling them on Flash Sales sites — in order to get valuable social media exposure and experiment with new product lines. Among today's successful Flash Sales sites are these three well-known names:
Fab.com, founded in 2010 by Jason Goldberg and Bradford Shellhammer, offers design-oriented daily deals, with a social angle that allows users to share what they are buying and liking (see haulers above).
New York-based Gilt Groupe has over 6 million members. It was founded in 2007, by Kevin P. Ryan, Dwight Merriman, Alexis Maybank and Alexandra Wilkis Wilson.
One Kings Lane, founded by Ali Gelb Pincus. Her husband Mark Pincus co-founded Zynga, the online social game maker that brought you Farmville.
Zulily, the Breakout Star Among Flash Sales Retailers
The breakout story that everyone seems to be talking about is Seattle-based Zulily. Zulily's initial focus is on apparel and toy sales targeted at mom shoppers, but that is expected to grow to include products in adjacent 'home category' markets. By anyone's standards (except perhaps Amazon and Google's), Zulily is already a large company. It had a very active public offering in November 2013. It closed out 2013 with sales volume of nearly $700 million and it doubled its number of active customers from 1.6 to 3.2 million.
In February 2014, at the close of its first-quarter as a public company, Zulily predicted their 2014 sales will top $1.1 billion. Of course, there is already rampant speculation whether Seattle-neighbor Amazon will acquire Zulily. It's also not the first rodeo for Zulily founders, CEO Darrell Cajuns and Chairman Mark Vadon. These two executives made their mark at online jewelry retailer Blue Nile (which was founded by Vadon).
What About the Distribution Infrastructure for a Flash Sales Retailer like Zulily?
As we discussed in previous articles, Amazon is moving quickly to provide ever faster delivery — possibly even same-day delivery for major markets in the near future. Fortunately, relaxed consumer expectations when shopping at a Flash Sales retailer may help Zulily withstand competitive pressure from Amazon's uber-fast deliveries. Analysts think that customers who are attracted to buying specialty products at a discount price are a bit more forgiving when delivery is not as rapid as Amazon's. This is good news for Zulily on the distribution front, because it generally does not pre-stock items it sells in its own warehouse inventory.
Instead it uses a distribution model very similar to the Dropship method: Zulily waits until the customer has ordered product online before requesting that the vendor ship inventory to Zulily distribution centers. This approach drastically reduces the amount of warehousing fulfillment center infrastructure required, but it also puts strains on achieving acceptable delivery times to the customer.
In response to investor concerns, Zulily announced it will invest between $45 and $55 million, primarily to beef up its nascent network of fulfillment centers. It announced plans to double the footprint of its distribution centers in Nevada and is looking to aggressively expand a network of distribution centers across the continental US. The choice of the Flash Sales business model gives Zulily a strong position from which to grow. We will watch with great interest as Zulily faces down competition from retail giants such as Amazon, Walmart, Nordstrom and The Gap.
Curated Subscription Model
Now we will look at another online retail sales model which is gaining attention –the Curated Subscription Model — which, like Flash Sale sites, lends itself to smaller, up-and-coming retailers who seek to avoid direct competition with Internet giants like Amazon.
What is the Curated Subscription Model?
Like many Internet business models, the Curated Subscription Model is really two things wrapped up into one. First let's take a look at this word curated. It seems in recent years we have elevated the role of the collector or connoisseur or celebrity chef to an ever higher social standing. In many cases the word curator has supplanted the terms connoisseur, gourmand, trendsetter, tastemaker as well as the once cool term cool hunter. (It's not unlike the phenomenon surrounding the rise of the marketing word artisinal — which once stood for painstaking hand craftsmanship but now can now describe quick jobs like making a latte by hand — using a machine of course.)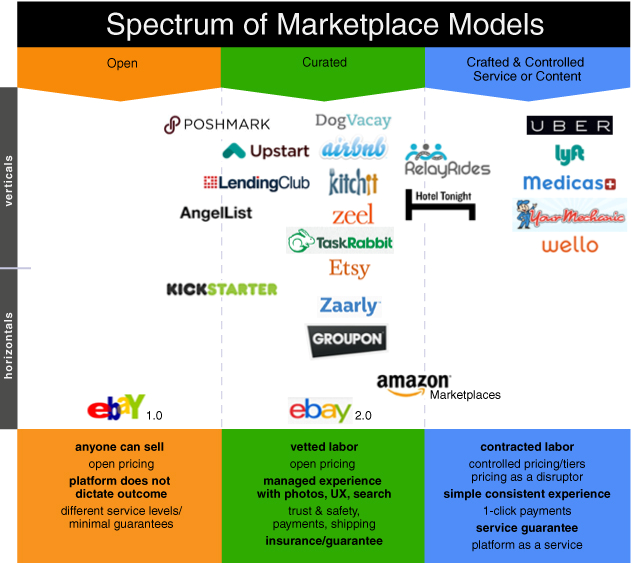 Certainly if you look at popular social websites like Pinterest and Tumblr (where users can show off their collections and aspirations), you'd come away with the impression that a large slice of consumers are obsessed with curating their life's materials goods and interests (or at least be associated with professional curators to who can do this work for them.) This curator trend has grown to the point where more aspire to be the museum curator than the artist on exhibition in a museum!
Always looking to capitalize on consumer trends and tastes, savvy online retailers have noticed this trend, and have married it to a revival of a oldy-but-goody business model, the Subscription. Perhaps the best known in this genre is the original mail-order Book-of-the-Month Club, which dates back to 1926. If you're not familiar with this business model and its thousands of variations, such as the Tropical Fish of the Month Club or the Baskin-Robbins Ice Cream Scoop of the Month Club, it's very simple. Once you join the club, you'll receive a monthly selection of goods. In the case of the Curated Subscription Model, the retailer, such as Birchbox, selects a collection of products they think you'll like based on your interests.
The Curated Subscription Model has some unique advantages for smaller online retailers looking to compete with the larger Internet players. The advantages include a more stable sales curve (thanks to automatic repeat purchases by subscribers). As a result, product ordering and stocking is less volatile/more predictable. The subscription model also reduces the cost of having to reacquire customers and convince them to order again and again, thus reducing marketing costs.
When done well, Curated Subscription Box retailing has the opportunity to delight customers by delivering — literally in this case– that marketing holy grail: a great out-of-the-box experience. To learn more about this interesting new online retail sales phenomenon, you can follow Liz Cadman's Blog, called My Subscription Addiction, which covers what's currently offered in the market and The Washington Post has an interesting article on this shopping phenomenon, which they call Little-Box Retailing.