Can We Improve Safety at Bio-Containment Labs During a Pandemic?
What a Difference Just a Few Weeks Make
When we started this series on laboratory safety at the end of July, there was intense scrutiny over multiple security lapses at CDC research laboratories. You may recall that we reported on a scathing editorial condemning the current state of safety at U.S. government bio-containment laboratories, which was written by the Deputy Editor of the Annals of Internal Medicine, Dr Deborah Cotton, MD, MPH. We had intended to follow up our first article in this series with a report on the decisive steps taken by CDC leadership, including the temporary closure of the BRRAT and NCIRD facilities as well as a temporary ban on transportation of highly dangerous Select Agent pathogens. We include this information in today's article. But in early August, the rarefied world of bio-containment research labs was once again thrust back into the headlines.
This time, the tables were turned 180° — security lapse failures at CDC laboratories were suddenly forgotten. Instead, the world's attention turned to the Ebola crisis as a few precious doses of a new experimental serum were rushed to treat two American missionaries and a handful of others who contracted the lethal virus. Despite the calls for increased safety measures just weeks earlier, the experimental serum, known as ZMAPP, was administered prior to any human drug trials.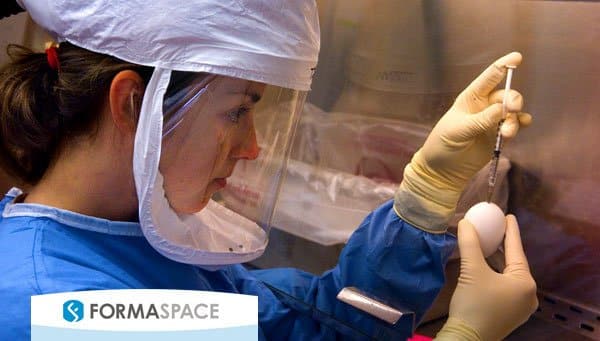 Where Do Things Stand Today?
The American missionaries, Nancy Writebol and Dr Kent Brantly, have been discharged from Emory University Hospital in Atlanta, apparently fully recovered and now presumably immune from the particular strain of Ebola virus they contracted in Monrovia, Liberia. Other patients who received the ZMAPP serum, including a Spanish priest, did not survive the disease's onslaught however.
Ebola Continues to Spiral Out of Control in West Africa
The World Health Organization (WHO) has re-calibrated their earlier estimates of the extent of the disease outbreak– the crisis has been significantly under-estimated to date they say. WHO now reports that over 120 health workers have died from the Ebola outbreak, and yesterday they announced a withdrawal of WHO medical staff from Sierra Leone facilities after a WHO doctor working with patients himself became infected with the virus.
WHO now estimates that they will need more than $430 million to bring the epidemic under control (up from $71 million). Their new goal is to stop the upward trend in new cases during the next two months and prevent transmission of the disease in the region within 6 to 9 months.
Life or Death Situations Can Force an Immediate Shift in Priorities
For professionals working in the field of laboratory research, the whipsaw reversal of opinions by grandstanding media analysts and politicians has to be frustrating. Only one month ago, there were widespread calls in the press and on Capitol Hill to tighten up the safety culture in bio-containment labs in light of an anthrax and a bird flu scare at CDC facilities in Georgia as well as the discovery of some smallpox virus samples dating back to the nineteen-fifties stored in an NIH warehouse.
Then — just a few weeks later — the same media pundits were out in force stoking the (admittedly terrifying) prospect of an Ebola outbreak in this country — asking what could be done to make scientists speed up delivery of new treatments under development in the research laboratory in order to stem the tide of the epidemic. At this point, the fear of a domestic Ebola outbreak is now fully politicized, having landed front and center in the mid-term congressional elections, as evidenced by this political attack ad in the race for an Arkansas U.S. Senate seat released on Monday.
Policy Planners and Scientific Researchers Have to Look on This Kind of Political Bashing with Dismay
The political histrionics in the campaign ad video above underscore additional critiques made by Dr Cotton. She asserts that laboratory researchers operate in an environment where research portfolio(s) and priorities have shifted rapidly and we have acted more on emotion and less on scientific analysis. In her original editorial, Dr. Cotton was making references to Department of Homeland Security (DHS) laboratory research priorities set in place after September 11, 2001.
As we approach the 13th anniversary of the surprise attacks on the twin towers of the World Trade Center and the Pentagon — as well as the anthrax germ warfare scare following shortly thereafter —  it seemed like the passing of time was starting to make it easier to be a little more circumspect about the nature of political and policy decisions made during 9/11's chaotic aftermath. Yet the past month has also been very instructive, reminding us once again that during a crisis public opinion can shift rapidly. Calls for a 'go slow' approach to bio-containment laboratories — based on an abundance of caution — have now been completely drowned out by vocal demands by media analysts and elected government officials. Their new mantra: Research scientists need to speed up and deliver an instant fix to the current crisis, no matter what the cost or consequence.
Ironically, these very rapid shifts in research priorities as well as ongoing 'stop and start' interruptions in research funding (as exemplified recently by the slashing of many public health research grants during the Government's budget 'sequester') can't help but derail efforts to establish and nurture a steady, sound, consistent and competent safety culture at our research laboratories.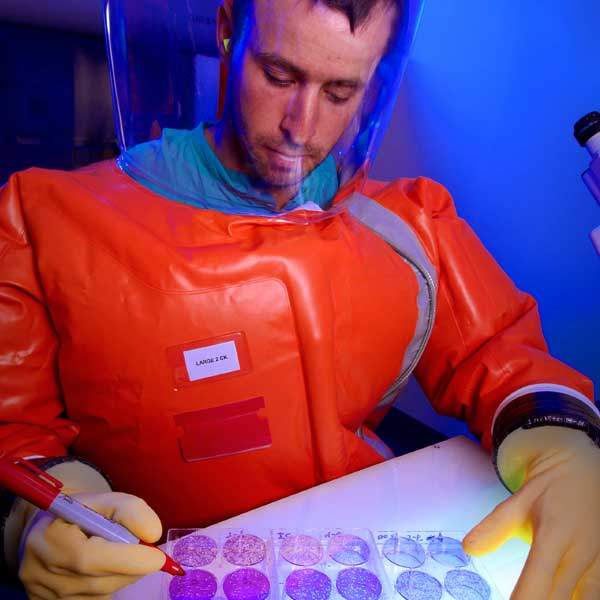 Let's Look at Some of the Other Points Made By Dr. Cotton
As a result of 9/11, Dr Cotton contends we've seen a large growth in the overall number of bio-safety lab facilities. The safety implication here is that as the number of facilities increases, so do the risks we face from accidental exposure to Select Agent pathogens. One might argue it may have also increased the need for effective scientific and safety oversight beyond our present managerial capabilities. The Government Accountability Office (GAO) certainly feels this way. They addressed this concern in their report titled High-Containment Laboratories: National Strategy for Oversight Is Needed first issued on September 21st, 2009.  This past February, the GAO provided an update of the report to Congress (PDF, opens in new window) where they once again recommended the need for…
… the National Security Advisor (to) identify a single entity, charged with periodic government-wide strategic evaluation of high-containment laboratories, that will
(1) determine (a) the number, location, and mission of the laboratories needed to effectively meet national goals to counter biothreats; (b) the existing capacity within the United States; (c) the aggregate risks associated with the laboratories' expansion; and (d) the type of oversight needed
and (2) develop, in consultation with the scientific community, national standards for the design, construction, commissioning, and operation of high-containment laboratories, specifically including provisions for long-term maintenance.
With no exact laboratory count available, the GAO estimates the number of BSL-3 and BSL-4 laboratories in the U.S. at 1,362 in 2008, increasing to 1,495 in 2010. (The count is based on the number of facilities registered with the Federal Select Agent Program for dangerous Class A pathogens.)
Is There a Lack of Safety Culture in Our Laboratories?
Dr Cotton also contends that we lack an effective safety culture in laboratory research and that safety is as much about training, policies and procedures as it is about by identity scanning, air filtration systems, spacesuits and surveillance cameras. The safety lapses at NIH and CDC facilities, which came to light earlier this year, certainly serve as a wake-up call to improve laboratory safety culture. In this video, Dr Thomas (Tom) R. Frieden, Director of the CDC announces some of the sweeping changes made in light of these serious safety lapses:
As a result of Freiden's changes, Michael Farrell, head of the BBRAT laboratory, was let go. Dr Michael (Mike) Bell was installed as Director of Laboratory Safety, CDC. Frieden also established an 11 member external oversight committee, called the CDC External Lab Safety Workgroup, to be chaired by Joseph Kanabrocki, Assistant Dean for Biosafety and Associate Professor of Microbiology, University of Chicago. Time will tell if these organizational changes and the new oversight committee will help improve laboratory safety at bio-containment laboratories in the U.S. We certainly hope so.
It's Important to Not Overreact
In our view, some of the safety lapse disclosures made earlier in the year could actually be seen as positive developments, representative of a good working safety culture — one where accidents are reported, investigated and dealt with on a 'lessons learned' basis. For example, the discovery and disclosure of vials of smallpox, stored at the NIH since the 1950s, is, while scary on its face, actually indicative of a good laboratory safety culture. It demonstrates that laboratory researchers and facility workers are making good faith efforts to identify, document, and dispose of legacy materials, including those which have been misplaced, or misidentified.
This reminds us of the good housekeeping practices which are part of establishing a 5S program in the workplace. On the other hand, we share Dr. Frieden's grave concern about the lack of a timely and forthcoming communication upon the discovery of errors in handling highly dangerous avian flu pathogens at the Southeast Poultry Research Laboratory (SEPRL).
At Formaspace, We take Laboratory Safety Very Seriously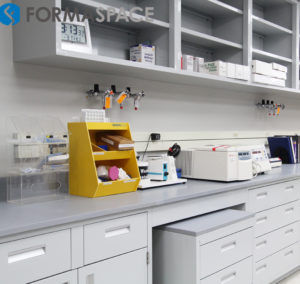 Establishing a strong safety culture at your laboratory begins with a clean, well-organized and ergonomic work environment. We can help. Call us at 800.251.1505 to find out more about the Formaspace line of stock, semi-custom and custom-made laboratory furniture, workbenches, lab benches and dry lab/wet labs — as well as our laboratory design / furniture consulting services.
Join the roster of satisfied Formaspace technical, manufacturing and laboratory furniture clients — including Apple Computer, Boeing, Dell, Eli Lilly, Exxon Mobile, Ford, General Electric, Intel, Lockheed Martin, Medtronic, NASA, Novartis, Stanford University, Toyota and more. Give us a call today.