What Is Apple Doing With Sapphire Glass?
It's that time again. Apple is back in the headlines. Mysterious invitations have gone out announcing that 9/9 is the date, along with the teasing phrase: …wish we could tell you more. Apple-ologists are in a frenzy to scrutinize and analyze every possible hint, including the fact that this announcement will be held at a much larger facility in Cupertino (the site of the original Macintosh introduction) and not at Moscone Center in SF — and that a large two-story box outside the auditorium is being constructed under tarps to keep prying eyes away.
While speculation swirls around the possible introduction of Apple's next generation iPhone (with larger screen sizes) and new wearable technologies (such as the long rumored iWatch), Apple is also in the news this week for some less comfortable reasons. Press reports point to a possible security breach in Apple's cloud-based iPhone backup storage solution, known as iCloud, which may or may not be responsible for some very private photos of celebrities circulating around the net.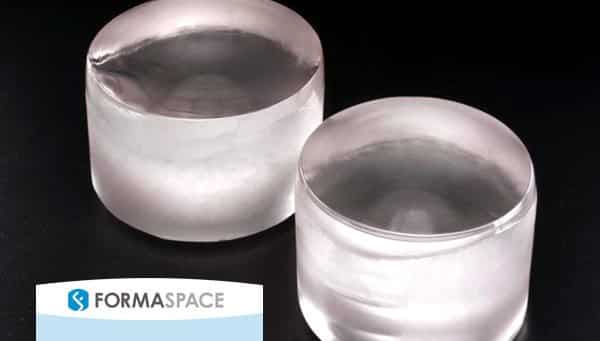 Like Others in the Manufacturing Arena, We Follow Apple News with Great Interest
Late in 2012, Apple broke ground on a new 39-acre, $304 million Americas Operations Center campus, located not far from our furniture manufacturing headquarters here in Austin, Texas. The first phase opened earlier this year — two buildings comprising 290,000 square feet, which house Apple technical support staff, operations personnel and hardware engineers. When all the planned construction is completed in 2021, Apple will be in possession of a million square feet of office space co-located on their Austin campus.
GT Advanced Technologies and Undisclosed Details of Apple Contract to Deliver Sapphire Screens or Lenses
We've also been following developments at GT Advanced Technologies (GTAT) in Mesa, Arizona, which is located not too far from Chris Andrews, Formaspace's VP of Sales and Marketing, who calls Phoenix home. GTAT is apparently under contract to deliver a huge number of sapphire screens or lenses to Apple. The details of this are still secret, but we will take an in-depth look at GTAT's fascinating manufacturing technology for producing large single crystal sapphire material later in this report.
We can only imagine the pressure that Apple product designers and manufacturing specialists are facing in a world where rumors about Apple product developments grab front page headlines. Apple is dogged by the same kind of invasive sleuthing paparazzi that targets Hollywood celebrities or the British Royal family— with a fanaticism that at time seems to cross over the line into outright industrial espionage.
When Will We See Manufacture of 'Wearable' Apple Technology?
When we last looked at Apple back in May, we speculated on the impact new flexible film technologies under development in research laboratories could have for future product designs, particularly wearable computing products. And we thought at the time there was a good chance that Apple would introduce their long rumored iWatch product with health measurement capabilities. Since that time, other manufacturers, including fashion clothier Ralph Lauren (via their Polo sportswear line) have introduced apparel products like compression athletic shirts which feature built-in sensors to measure heartbeat and other health metrics. The Washington Post has a good summary of the speculation surrounding Apple and the potential success of these newest 'wearable' designs.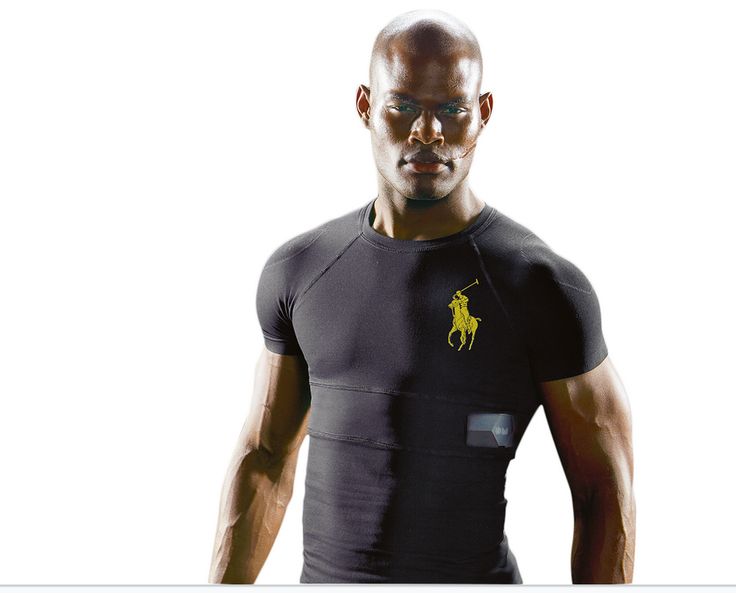 Electronic Commerce May Be the Most Important Apple Announcement
Apple fangirls and fanboys have worked themselves up into a veritable frenzy about whether the new iPhones that are expected to be introduced on the ninth will have larger screens to compete with Samsung's Galaxy phone. There's intense speculation about whether Apple will introduce an iPhone 'Air' and whether it will be a 'phablet' (halfway between a phone and a tablet) — or not. A video posted on MacWorld's UK website is worth watching to get a taste of the extreme lengths Apple journalists are taking to extract any possible insight from available clues, ranging from the typography in invitations to what appears to be surreptitious industrial espionage at Chinese factories.
Yet the biggest long-term impact of a potential Apple announcement next week could be in the form of a novel new payment system that tightly integrates credit cards like Visa and MasterCard with the iPhone. A so-called Near Field Communication (NFC) capability, rumored to be built into the next generation iPhones, could allow users to pay for goods and services with a quick swipe of their iPhone.
The Immense Scale of Apple's Manufacturing Ramp Up
The Wall Street Journal is reporting that Apple has placed a record manufacturing order for production of new iPhones, with up to 80 million units on order for the initial production run. The Wall Street Journal is also reporting Apple has requested their manufacturers to be prepared for production of up to 120 million iPhones by the end of calendar 2014 in order to provide a little bit of slack in the supply-chain prior to the Lunar New Year celebrations in February 2015.
Apple is reportedly contracting with the Chinese electronics manufacturing giant Pegatron for assembly of a 4.7 inch iPhone, and with Hon Jai Precision Industry Co, more commonly known as Foxconn, for the 5.5 inch screen versions. Apple's chief executive Tim Cook has reportedly expressed concern that the supply-chain for this next generation of products is very complex. Other analysts believe that the production of the larger 5.5 inch screens, which use 'in-cell' technology that integrates the LCD display with the touch sensor (rather than relying on two separate layers) could cause production delays.
Big Manufacturing Challenges for Apple Amid Distractions and Setbacks
Industrial manufacturing accidents are also a risk. Just this past August, an accidental explosion at a metal polishing manufacturing facility in Kunshan China, outside of Shanghai, killed nearly 70 people and injured 187. Preliminary speculation on the cause of the manufacturing accident at the Taiwanese-owned Zhongrong manufacturing plant focused on combustible aluminum, steel or other metal dust which can accumulate in ventilation systems during sanding and polishing operations. It is not known if this plant was under contract by Apple; a similar accident occurred in 2011 at a plant in Chengdu that produced Apple iPads; that accident killed three manufacturing plant workers and injured 15.
Caution: some of the images in the video are quite disturbing.
American Expertise in Manufacturing Sapphire
On the manufacturing side, there is much speculation surrounding the relationship between Apple and Nashua, New Hampshire-based GT Advanced Technologies (GTAT) which is a leading manufacturer of highly technical furnaces capable of growing man-made sapphire ingots, which — taking a terminology from bread baking –are more commonly known in the industry as sapphire boules. We won't know until next week after Apple makes its announcements if sapphire has made the cut for inclusion in the newest generation of Apple products.
Presently sapphire, which has a hardness of nine out of 10 on the mohs scale (just one short of diamond's perfect 10) is used for the protective transparent cover on the Apple iPhone 5 camera lens, as well as the protective cover for the fingerprint recognition device built into Apple's higher-end phones. Speculation is rampant. We take note that sapphire is the birthstone gem for the month of September — that's as good a basis for speculating that sapphire will be part of Apple's announcements on 9/9 as most rumors we've come across.
Apple's Project Cascade Signals More American Manufacturing
Apple has reportedly signed contracts with GTAT to change its business model from a manufacturer selling sapphire production technology to factories across the world to become a contract manufacturer supplying sapphire boules to end customers — like Apple. And perhaps for Apple and Apple alone; it's not yet known if the contract established an exclusive arrangement or not. This initiative by Apple, known as Project Cascade, has bankrolled GTAT to expand outside its traditional manufacturing operations in Massachusetts. They are refurbishing and re-opening an unused factory in Mesa, Arizona (once the home of now bankrupt First Solar).
The arrangement has been very secretive. During an earnings conference call this past August, GTAT CEO Tom Gutierrez was understandably cagey about disclosing the scope of their Apple manufacturing business, lest he tip off Wallstreet stock analysts and Apple fanboys about Apple's future product line. According to Barron's, Gutierrez curtly cut off questions by Goldman Sach's Brian Lee about the Apple contract:
I have to sidestep it's a little bit I really can't speak to the volumes or the applications where the timing of Apple's business. We can speak to the fact that we are starting to ramp up production and moving to volume manufacturing. We can talk to the startup challenges that we've had. This is one very massive undertaking that we taken on. But I really can't, and for others who might be on the line were going to ask me some of the questions, really discuss Apple's trotted line plans or timing.
An Example of American Manufacturing Expertise in the Making?
In fact, it appears that GTAT's transition from a manufacturing equipment supplier to an end product manufacturer has come so recently that they haven't yet been able to update their marketing materials to reflect the dramatic shift. After a little digging, we found this very interesting GTAT promotional video (no longer on their YouTube channel, probably because it promotes their factory technology sales).
The video provides an overview of the long, arduous process of starting from a crystal seed to final production of a large sized sapphire boule; the whole manufacturing cycles takes an astonishing 16 – 17 days from start to finish! We have a fingers crossed for GTAT. If this project reaches its full potential, it represents a dramatic endorsement of the resurgence in American manufacturing. We look forward to the Apple announcements early next week and we will be back after that with an assessment on what we've learned and what it means for the manufacturing industry.
Formaspace is Part of the American Revolution in Manufacturing
Here at Formaspace we take great pride in providing industrial furniture solutions for manufacturing. We offer a complete line of stock, semi-custom and custom-made furniture, including electronic assembly workbenches, drafting tables, computer workstations, industrial workbenches, lab benches, packing tables and more. We encourage you to join our roster of well-known clients — including Apple Computer, Boeing, Dell, Eli Lilly, Exxon Mobile, Ford, General Electric, Intel, Lockheed Martin, Medtronic, NASA, Novartis, Stanford University and Toyota.
All our furniture is Made-in-America right here at our factory headquarters in Austin, Texas. We stand behind our products with the industry's best guarantee: a full 12 years. Why not give us a call today at 800.251.1505 to learn more about our full line furniture as well as our furniture consulting and space planning services.