Meet Chris Andrews, Formaspace's New VP of Sales
This week we thought we'd get to know Chris Andrews a little bit better. As we announced last week, Chris has joined Formaspace as our new Vice President of Sales here at Formaspace. In his new role, Chris holds responsibility for sales and marketing for the outside sales and inside customer service teams.
Chris is an Active Outdoors-man, Avid Mountain Biker and Fly-fisher, Based in Phoenix, Arizona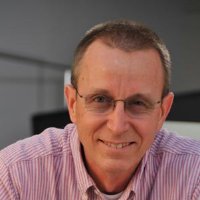 Chris and his wife enjoy a very active lifestyle in their home base in Phoenix. Chris enjoys the great outdoors, and he's especially happy to be in a region where you can get outside and be active all year round. Chris is an avid road cyclist and mountain biker. When he has a chance he likes to leave the urban life behind, put on a backpack and go camping or take a trip and escape to his favorite fly-fishing spot. With all this outside activity, you won't be surprised at all to learn that Chris majored in health, physical education and fitness at the University of Missouri.
Extensive Business Sales and Marketing Experience in Laboratory Equipment Manufacturing Industry
When it comes to business, Chris has broad, hands-on experience in all aspects of the laboratory design and laboratory equipment manufacturing industries. He started out early in his manufacturing career in production management and production control at Labconco (known for its fume hoods, forensic enclosures, and other laboratory environmental protection and sanitizing equipment) before becoming one of their Regional Sales Managers.
Chris continued to develop his career in sales and marketing. He's been a Marketing Manager at Kewaunee Scientific Corporation, which sells a line of casework, laboratory hoods and adaptable systems and accessories. He then joined Fisher Hamilton (today's Hamilton Scientific) as a Regional Sales Manager. Later Chris joined Trespa International, based in Weert, the Netherlands, as a Laboratory Marketing Manager. Trespa manufactures a high-pressure laminate surface material that is used in all types of architectural construction applications as well as in laboratory walls, surfaces and counter-tops. As you can see, throughout the years Chris gained wide experience in all aspects of the scientific laboratory equipment business.
Independent Laboratory Planning Consultant and Entrepreneur
At this point in his career, Chris leveraged his fifteen years of experience in the business — where he'd developed a very broad knowledge of laboratory furniture manufacturing, laboratory planning and customer requirements — to take on the role of a full-service laboratory planning consultant. In 2006, Chris expanded his consulting offerings to include the design, manufacture and distribution of his own line of technical furniture. Chris' company, Looped Logic Laboratory Furniture, sold quick-ship steel laboratory furniture through distribution and directly to end customers. After seven years of working independently, Chris stepped back into the corporate executive role when he became the Director of North American Sales at Hamilton Scientific. Interestingly, this company traces its roots back to one of Chris' previous employers: Fisher Hamilton.
A Short Interview with Chris Andrews:
Only a few short weeks ago, Chris joined Formaspace as our new Vice President of Sales and Marketing. We had an opportunity to have a brief interview with him to learn about some of his first impressions and thoughts about where the Formaspace is today and which ways it might grow in the future.
Q: What do you especially like about Formaspace?
A: Well, I've only been here a short time but already I feel like a kid in the candy store. As you know from my background, I've had experience in nearly all aspects of the technical furniture business. What I especially appreciate about Formaspace is its capabilities as manufacturer and fabricator of custom solutions for our customers.
Q: Why are custom solutions so important?
A: There are so many instances where customers have complex needs in what I like to call 'technical environments'. These technical environments often are so specific in nature that ordinary off-the-shelf solutions really aren't that effective at solving the customers' critical problems. So what's so attractive to me about Formaspace is that we have the capability to meet with the customer and work with them to develop unique solutions tailored to their exact needs. We can really make a difference by helping them become much more productive — by building exactly what they need in order to be as productive as possible. Whether it's a manufacturing facility, a laboratory, a distribution transfer center, you name it, Formaspace has done it, and we have the potential to do so much more for our current customers and those who have not yet learned about all the things that Formaspace can do for them.
Q: It sounds like you see great potential for Formaspace in the future.
A: Most definitely. I'm very excited to be here. It's a welcoming and friendly environment and everyone is pulling together as a team to make 2014 an even better year than this record-breaking year (2013). As was noted in last week's article, we have some very aggressive growth plans in place to expand Formaspace's presence on the U.S. West Coast this coming year. We already have James Brown (Business Development Executive) in place; he's based in San Francisco, and we're actively looking to hire experienced salespersons in southern California, most likely in the Los Angeles area.
Q: Thanks for the brief interview and welcome aboard!
A: I appreciate it very much and I look forward to more opportunities to let our customers know what we're up to and to find out all the ways we can be a great partner and supplier on their projects.