Stories From Austin's Christmas Past
It's a clear and sunny Christmas Eve with bright blue winter skies here in Austin, Texas. We thought it would be fun to share some local history and holiday traditions from around here with you.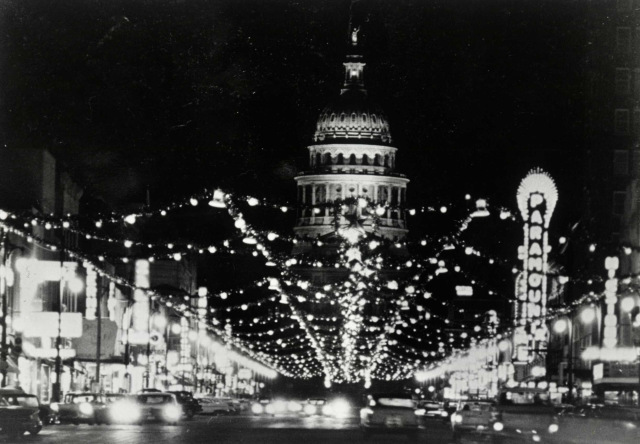 Even If You've Never Visited Austin, You May Know Our Town is a Little Bit 'Weird' (But In a Good Way)
Whether you've had a chance to visit Austin or not, you probably have already formed some kind of opinion about what this town is about. Maybe you've seen the famous T-shirts that say Keep Austin Weird. Or maybe you're a regular visitor (or a local) and you've had a chance to take part in our famous music festivals: Austin City Limits and SXSW. Austin is, I guess you could say, a fairly young city both in age (it was only incorporated in 1839) and in outlook. The 50,000 students attending the University of Texas at Austin help the city keep its youthful energy.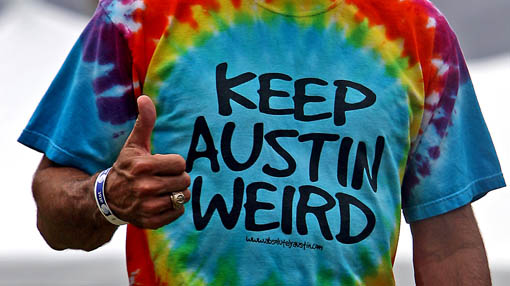 Austin's 'Weird' Reputation Goes Back a Long Time in its Short History
Our local newspaper, the Austin American-Statesman, did a little research about some of the highlights from Christmas in Austin in times past. But if we had a time machine, we'd jump at the chance to travel back in time and have Christmas dinner at the table of Jean Pierre Isidore Alphonse Dubois de Saligny during the Christmas of 1840.
Jean Pierre Isidore Alphonse Dubois de Saligny Who?
The first stop in our journey back into Austin's Christmas past takes us to September 1839, when King Louis Philippe of France officially recognized the newly independent Republic of Texas. He sent Jean Pierre Isidore Alphonse Dubois to Austin as the chargé d'affaires to establish an official legation (avant-poste diplomatique) which would represent French interests in the newly established Texan republic.
Upon arrival in Texas, Dubois promptly added de Saligny to his surname and introduced himself to the citizens of Austin as Count de Saligny. At once he commenced building a magnificent mansion in the style of a Louisiana plantation home — built out of Texas Loblolly Pine on raised piers and topped by a hip roof — on 22 acres he purchased on a hill in the east side of Austin.
Meanwhile, while construction was underway, Dubois de Saligny hosted lavish dinner parties — with fine wines transported up from New Orleans — at the temporary lodgings he rented from his landlord, Austin's first inn-keeper, Richard Bullock. But things were not at all peaceful during the Christmas season of 1840. Tempers flared between Bullock and the Frenchman, whom he spitefully nicknamed "No-count" Saligny.
The Famous Feud Between Richard Bullock and Dubois de Saligny
It turns out the cause of the famous feud between Richard Bullock and Dubois de Saligny came about because of Richard Bullock's ill-mannered pigs. Bullock's pigs ran freely up and down the muddy, unpaved streets of downtown Austin in those days, digging up whatever food they could find. Then one day Bullock's pigs broke into Count de Saligny's stables and ate all the corn meant for his horses. The havoc continued for months.
The last straw was when the pigs then broke into Dubois de Saligny's personal living quarters — chewing on the fine linens and then destroying French diplomatic documents! Infuriated, Count de Saligny sent his butler off to kill as many of Bullock's 'wild' pigs as he could find. Bullock threatened revenge on both Saligny and his butler, resulting in an international diplomatic incident– known in France as "la guerre des cochons" (The Pig War). Count de Saligny was not able to get satisfaction from Texan government officials so he left Austin and broke off diplomatic relations between France and the Republic of Texas. History changed as a result.
Up to this point, France had been willing to invest millions of dollars in the Republic of Texas (money that the nearly bankrupt young country so desperately needed) in exchange for settling 8,000 French families in Texas and building nearly two dozen forts. We'll never know how history would have turned out if Bullock's pigs had not caused Count de Saligny to withdraw the French offer. Had this come to pass, perhaps today we'd speak of eating world-famous Boeuf Texoise instead of Texas beef. In any event, it would be fascinating to travel back in time to join Count de Saligny at Christmas dinner during the height of the Pig War in Austin. Do you suppose Noël Jambon (Christmas ham) was on the menu?
Austin's Modern Holiday Tradition: Zilker Tree and Festival of Lights
In more recent times (starting in 1967 to be exact), Austin began its long-standing tradition of lighting up Zilker Park each December with a 155 foot tall artificial Christmas tree made entirely from strings of brightly lit Christmas lights. This celebration has expanded into a month long Festival of Lights held each December. School children across Austin compete each year in an art contest by drawing their impressions of the Zilker Christmas Tree. Winning one of the first place prizes (one prize is set aside for the very youngest group, a second prize for the older kids) is a great honor because these budding artists get the privilege of flipping the switch that turns on all 3,000 lights on the great Zilker Christmas Tree.
This Has Been True Each Year Since 1967… Except One Year, When There Were No Lights in Zilker Park
What's the story? Well, back in 1973, the OPEC oil embargo wreaked havoc on American energy supplies. President Richard Nixon ordered all non-essential energy use eliminated. So that year the Zilker Christmas Tree stayed dark. One of the art contest winners from that fateful year was fêted this December, some 40 years later, when he finally got the chance to turn on the famous Zilker Christmas Tree lights.
We hope you've enjoyed a couple of stories about Christmas in Austin. We wish all of you the best of Season's Greetings from your friends at Formaspace and we look forward to seeing you again in the New Year!