Lab Safety Under Intense Scrutiny Amid Recent Incidents
Yesterday's editorial in the Annals of Internal Medicine written by Dr. Deborah Cotton MD, MPH, certainly caught our attention. Dr. Cotton is both a Professor of Medicine at Boston University School of Medicine and a Professor of Epidemiology at Boston University School of Public Health. Additionally, she serves as a member of the Board of Directors of the Infectious Diseases Society of America (IDSA).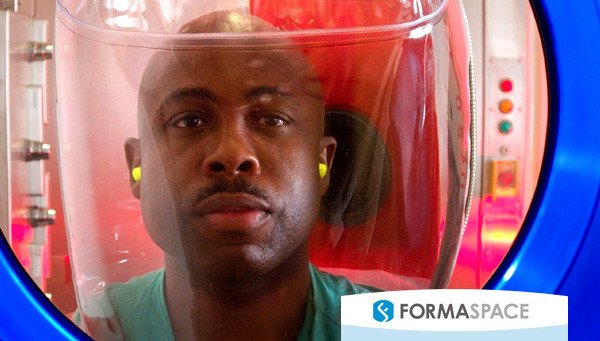 Dr. Cotton addressed the recent spate of high-profile security lapses at U.S. government bio-containment laboratories head-on, with a blistering point-by-point attack that you rarely see in academic journals, much less in the otherwise staid Annals of Internal Medicine, where she holds the position of Deputy Editor. Without mincing too many words, Dr. Cotton contends that bio-containment laboratories, designed to protect us from bio-terrorism and natural disease outbreaks, are themselves becoming a large, looming bio-terror risk to the human population. In her editorial, Dr. Cotton identifies the following causation factors that may have contributed to the recent spate of safety lapses we've witnessed at the CDC and other government laboratories:
Our research portfolio and priorities have shifted rapidly.
We've seen large growth in the overall number of bio-safety lab facilities.
We have acted more on emotion and less on scientific analysis.
Grant money set aside for bio-terror research has attracted scientists with little experience working with dangerous pathogens.
We lack an effective safety culture in laboratory research.
Safety is as much about training, policies and procedures as it is about by identity scanning, air filtration systems, spacesuits and surveillance cameras.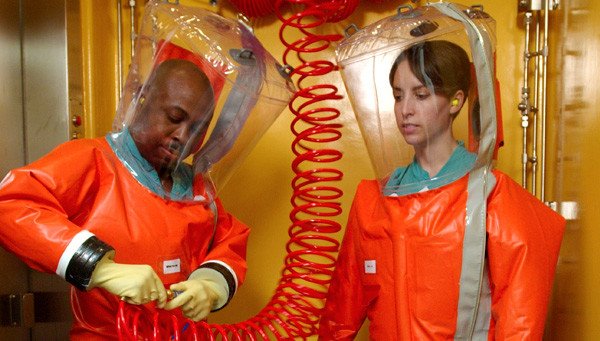 As Laboratory Safety Criticism Goes, This is Pretty Strong Stuff
So much so that we thought it would be useful over the next couple articles to evaluate Dr. Cotton's assertion that we lack of an effective safety culture within the nation's research laboratories that are tasked with handling the world's most dangerous pathogens.
Today we begin by assessing the current situation, by building a timeline of recent events. Next week we'll review the immediate corrective actions undertaken by CDC leadership. Then we'll look at past and present safety recommendations, Congressional investigations and government oversight reports for more insight. Finally we plan to conclude with an assessment of what steps and priorities might assist in improving laboratory safety.
Current Situation: Grave Risk of Ebola Outbreak Complicates Laboratory Safety Review
But first let's take a moment to establish a bit of situational awareness — by reviewing the current context we find ourselves in. Some weeks ago we featured a couple of articles on the danger posed by Middle East Respiratory Syndrome, or MERS, which was centered on an outbreak in Saudi Arabia. Fortunately MERS has not exploded into a widespread epidemic — yet. But it's been knocked out of the news by another troubling, if not terrifying, resurgence of the Ebola virus, which is spreading throughout Liberia, Sierra Leone and Guinea.
Nigeria, Africa's most populous nation, is now under threat of a potential Ebola outbreak after a Liberian man working as a consultant for the Liberian government arrived in Lagos, Nigeria, where he died from Ebola virus at a hospital (The facility is now shut down and quarantined). This makes the threat of the Ebola virus reaching the United States that much closer to becoming a terrifying reality, given the fact that daily nonstop flights, between Nigeria and Houston for example, transport hundreds of oil workers to and from Nigeria's extensive network of oil fields and pipelines. In other words, now is not the best time for a series of laboratory safety incidents to derail scientific research designed to discover ways to treat the Ebola virus and prevent its transmission.
Laboratory Safety Incidents at CDC: A Timeline of Recent Events
Nonetheless, we have had a series of high-profile incidents occurring in rapid-fire succession that have come to light over the last two months. Let's review the timeline of these key laboratory safety events.
Laboratory Safety Incident: Anthrax Virus, BRRAT Laboratory at CDC Roybal Campus in Atlanta, June 5 – June 18, 2014
This incident took place at the Bioterrorism Rapid Response and Advanced Technology (BRRAT) laboratory within the Center for Disease (CDC) Roybal Campus in Atlanta.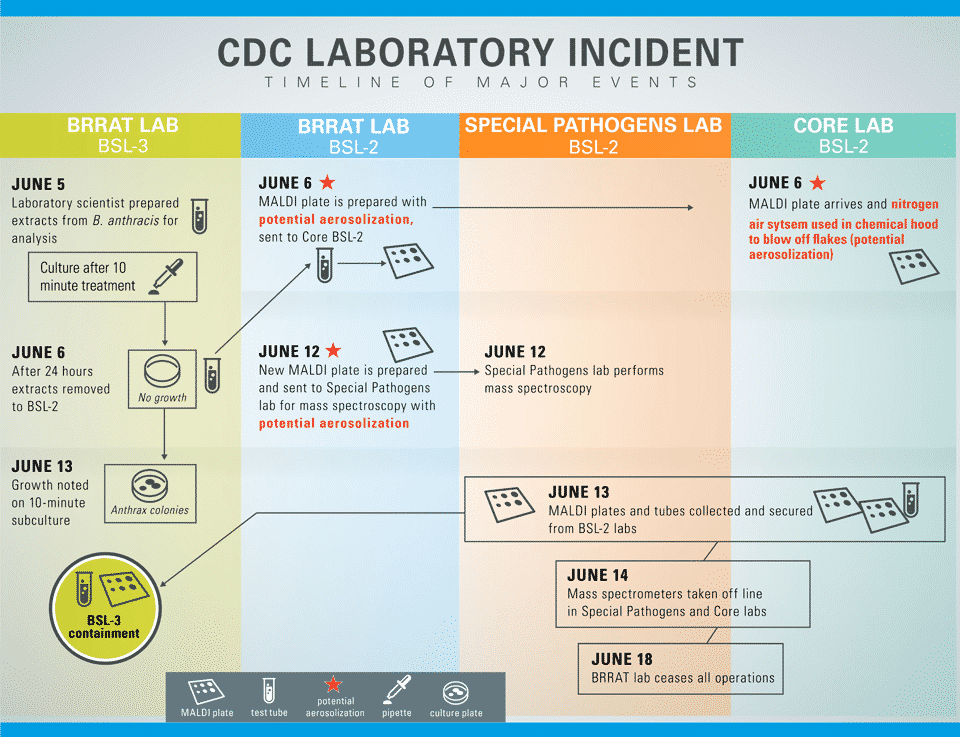 On June 5, an infectious disease scientist working at the BBRAT Bio-safety Level III (BSL-3) laboratory prepared extracts from a panel of bacterial agents. One of the extracted pathogens was Bacillus Athracis, more commonly known as Anthrax. The intent of experiment was to determine if a laser technology could provide a faster way to detect anthrax. After a 24-hour test period, the plate was reviewed. As expected, no growth of Anthrax was detected; therefore it was deemed safe to transfer a portion of the supposedly inactivated anthrax bacteria to the adjoining BSL-2 and Core Lab facilities within the greater BRRAT campus for further downstream analysis.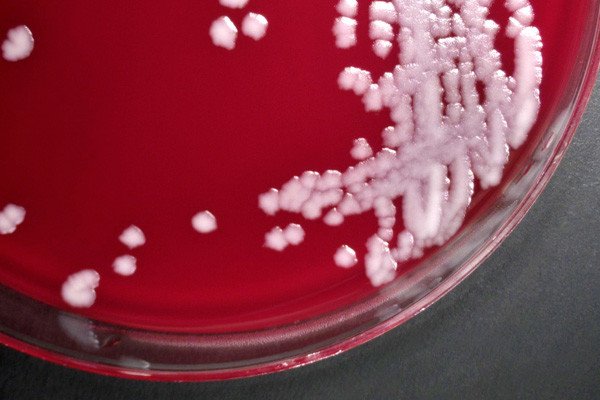 Then, unexpectedly, on June 13, scientists in the BBRAT BSL-3 Laboratory discovered that their original, supposedly 'inactivated', anthrax specimens were nonetheless capable of growing live cultures of anthrax bacteria during a 10 minute subculture test. This sounded off the alarm: If these anthrax samples, originally thought sterile, were capable of growing anthrax colonies, that meant samples sent out on June 6 to the BSL-2 and Core Labs were at risk for containing live anthrax. In addition, the Special Pathogens lab facility was also implicated, because they had received specimen plates from the BSL-2 lab on June 12.
Laboratory Safety Incident: Influenza Virus Cross-Contamination at CDC and SEPRL, March 13 – July 9, 2014
On March 12, 2014, the CDC's National Center for Immunization and Respiratory Diseases (NCIRD) in Atlanta shipped what it thought was a culture of low-pathogenic avian influenza to the U.S. Department of Agriculture's Southeast Poultry Research Laboratory (SEPRL), a BSL-3 Select Agent facility located in Athens, Georgia.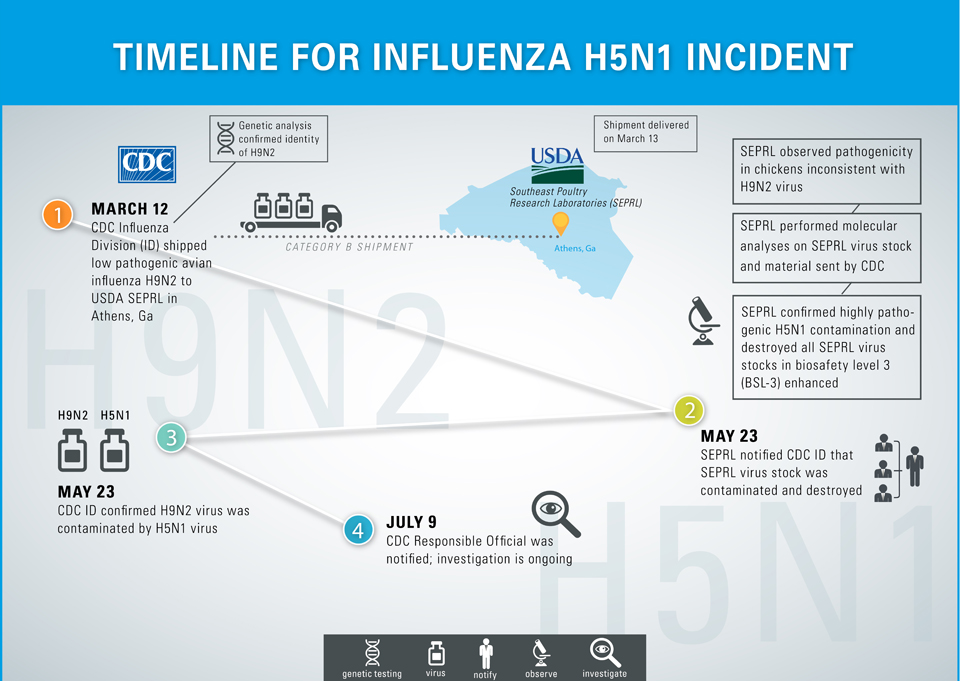 However, it was subsequently determined at SEPRL that the supposedly low-pathogenic avian influenza had been unintentionally cross-contaminated at the NCIRD with a highly pathogenic H5N1 strain of influenza. When the shipment arrived on March 13 at SEPRL researchers inoculated their laboratory test chickens with the supposed H9N2 virus. However, researchers quickly realized that something was wrong with their chickens, and they performed molecular analysis on the virus stock material sent by the CDC , which confirmed it also contained the highly pathogenic H5N1 virus.
This laboratory error was compounded by slow communication up the management chain; SEPRL did not notify the NCIRD of the contamination until May 23rd, and the NCIRD did not notify the responsible CDC official(s) until July 9th. The poor optics of this ensuing delay to disclose the initial discovery has caught the attention of a Congressional investigation in Washington, which we will cover in next week's article.
Next Week's Article: Decisive Corrective Actions Taken by the CDC
In our next article, we'll review decisive corrective actions undertaken by CDC leadership, including the temporary closure of the BRRAT and NCIRD facilities, plus a temporary ban on transporting highly dangerous pathogens between facilities.
We're Serious About Laboratory Safety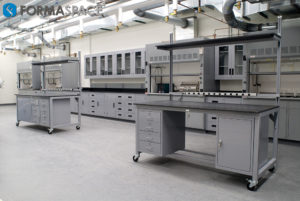 At Formaspace, we take laboratory safety very seriously. And we feel a cornerstone of any proper laboratory safety program is establishing a comfortable, clean and well-designed facility that supports today's generation of laboratory equipment and technology. If you agree, you should give us a call at 800.251.1505 to learn more about our full line of stock, semi-custom and custom-made laboratory furniture, lab benches and dry lab/wet labs — as well as our laboratory design / furniture consulting services.
Remember, Formaspace technical furniture is Made-in-America, right here at our facility in Austin, Texas. And it's backed by our famous Formaspace 12-Year, 3-Full-Time-Shift Furniture Guarantee. Call us today!